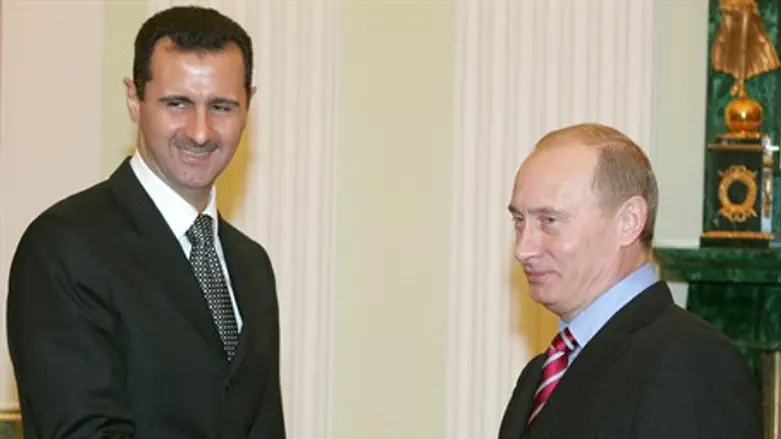 Vladimir Putin, Bashar Al-Assad
Reuters
Russia on Thursday denied reports earlier in the day, according to which it had reached an agreement with the US to dethrone Syrian dictator Bashar al-Assad who it currently is propping up.
The report by the UK-based Arabic-language Al-Hayat cited a UN Security Council diplomat who leaked the basic outline of the agreement, indicating that Russia had agreed to have Assad step down from power and be exiled to another country. Reportedly US Secretary of State John Kerry had told several Arab countries about the deal.
But in a press conference later on Thursday, Kremlin Spokesperson Dmitry Peskov rejected the report.
"Al-Hayat published information which does not correspond to reality," Peskov said, as quoted by the Iranian state-run PressTV.
"Russia is advantageously different from other nations because it does not discuss the issue of the self-determination of third countries either through diplomatic or other channels," he added.
His denial comes despite the curious timing of Assad's announcement on the same day as the report, in which he backtracked and said he is willing to hold early presidential elections in an interview with the Russian state news agency RIA Novosti.