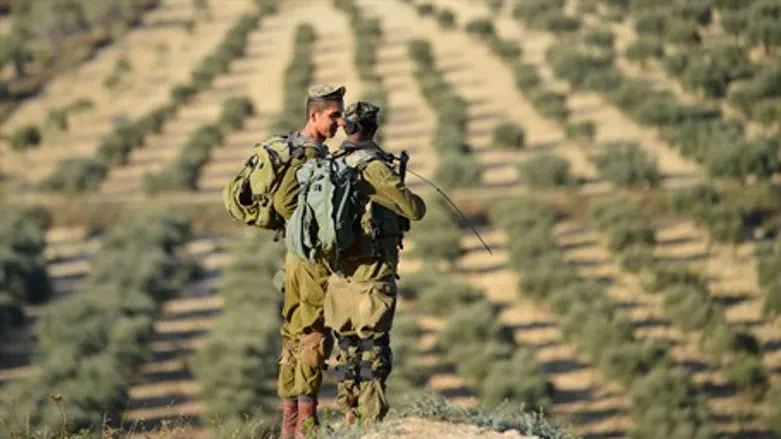 IDF soldiers in Samaria
Flash 90
The Israeli army is to return land in Samaria it requisitioned nearly 40 years ago to Palestinians.
Israeli NGO Yesh Din said that the army had taken the decision to surrender control of the land after it petitioned the High Court late last year.
The decision, which spares the army a potentially lengthy court case, will see more than 1.7 square kilometers of what used to be valuable farmland restored to its "original owners", Yesh Din said.
The land, which had been seized for military purposes in the 1970s and 1980s, had ceased to be used by the army.
The largest of the claims involves 1.7 square kilometers of land in the village of Jalud in Samaria. Control of other tracts of land near Ramallah will also be transferred.
"These are lands that have been seized nearly 40 years ago," Yesh Din spokesman Gilad Grossman told AFP.
Grossman called on the army to give up other land that it had seized but was no longer using. "We shouldn't have to go to court every time," he said.
The army did not immediately respond to requests for comment.
Jalud village council leader Abdullah Hamed welcomed the army's decision to surrender control but said villagers were still waiting for a second decision allowing them to actually use the land.
He said that, before it was confiscated, the land had supported up to 1,000 people.
AFP contributed to this article