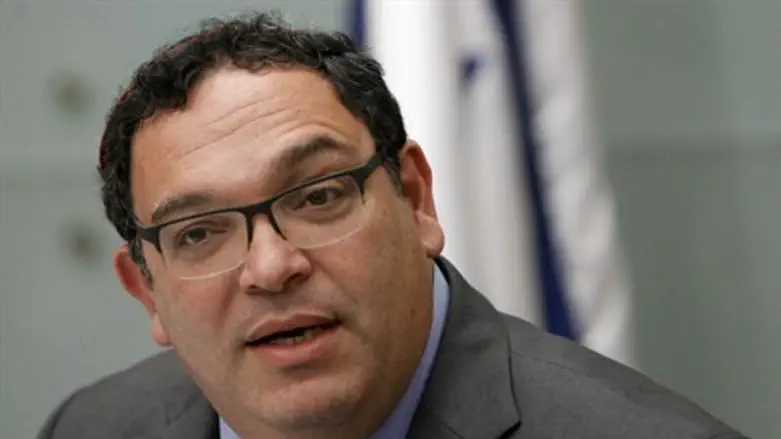 Shai Piron
Flash 90
Former Minister of Education Rabbi Shai Piron (Yesh Atid) has congratulated current Minister Naftali Bennett (Jewish Home) for the culture basket reforms he presented last week.
As part of the reform, the culture basket's budget will be set at 22 million shekels ($5.6 million US) instead of the current 16 million shekels ($4 million US), and will serve 800,000 students in about 170 local authorities. The students will be provided with 6,000 cultural performances, an increase over the current 1,200 performances that have been subsidized.
"I also sometimes have issues, really mostly insights on what Naftali Bennett does as a whole and in the Education Ministry specifically," Rabbi Piron wrote on his Facebook account. "But someone here got confused. When every move is criticized - you shouldn't be state-sanctioned. It doesn't matter what you do, a regular group will explain that the motive was not appropriate, fitting, pure."
He says that it's impossible to continue in this manner. The Israeli lack of faith saps the strength from every public figure, every group. So now it is time to encourage Bennett.
"Dear Naftali," Piron added. "The move dealing with the culture basket is correct and proper. It gives weight and important standing to managers. It allowed cultural diversity. It expands the spectrum of those who use the culture basket. Good for you."