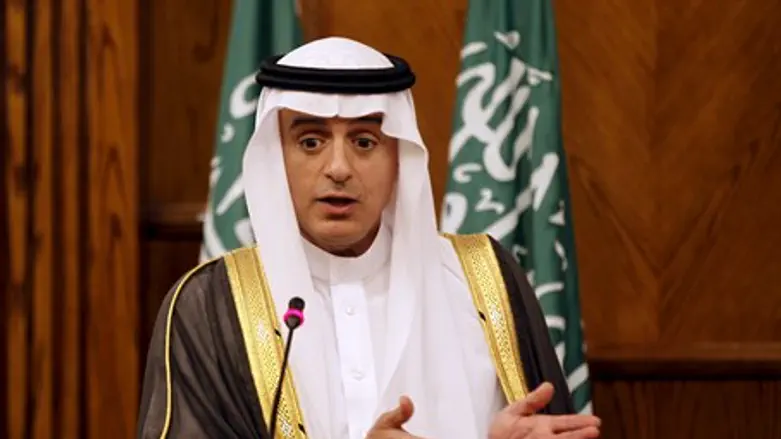 Saudi Foreign Minister Adel Al-Jubeir
Reuters
Saudi Arabia is not ruling out developing a nuclear bomb if its regional rival Iran obtains one, Saudi Foreign Minister Adel al-Jubeir told the Reuters news agency on Tuesday.
Asked if Saudi Arabia had discussed seeking a nuclear bomb in the event Iran managed to obtain one, al-Jubeir replied the country would do "whatever we need to do in order to protect our people".
"I don't think it would be logical to expect us to discuss any such issue in public and I don't think it would be reasonable to expect me to answer this question one way or another," he told Reuters.
He also warned that the lifting of sanctions on Iran as a result of its nuclear deal with world powers will be a harmful development if the Islamic Republic uses the extra money to fund "nefarious activities".
Jubeir's comments were the first to directly address the lifting of sanctions on Iran, which was made official several days ago once the International Atomic Energy Agency (IAEA) confirmed Iran met its initial obligations under the terms of the nuclear deal reached with world powers last July.
The nuclear deal with Iran has been a concern for Saudi Arabia and its neighbors, which have been expressing their concern about the terms of the nuclear deal with Iran, warning that a final agreement could allow Iran to keep the technologies needed to produce nuclear weapons.
"It depends on where these funds go. If they go to support the nefarious activities of the Iranian regime, this will be a negative and it will generate a pushback. If they go towards improving the living standards of the Iranian people then it will be something that would be welcome," Jubeir told Reuters on Tuesday.
The Saudi point of view on Iran is a rare acknowledgement of agreement between Israel and Saudi Arabia, which have no formal diplomatic contact but have reportedly been growing more cooperative as the deal has progressed. 
The nuclear deal is not the only point of contention between Saudi Arabia and Iran, as Riyadh accuses Tehran of "meddling" in the region and the two back opposing sides in wars in Syria and Yemen and political tussles in Iraq, Lebanon and Bahrain.
Jubeir told Reuters Iran's support for Shiite Muslim militias across the region was the main source of sectarian ill will, but acknowledged that this had produced what he described as "a counter reaction in the Sunni world".