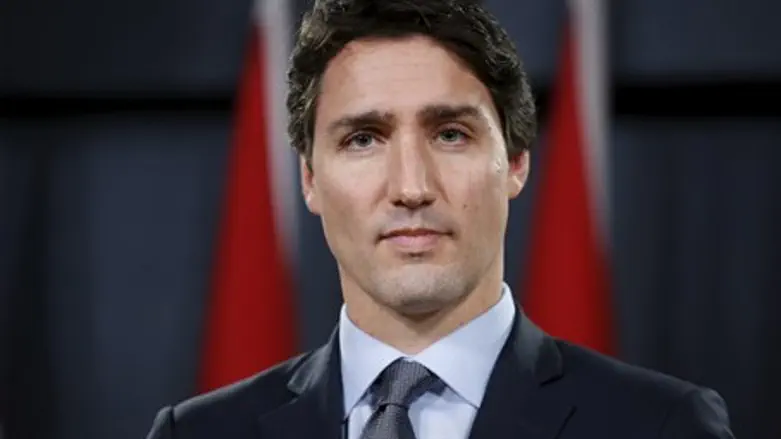 Canada's Prime Minister Justin Trudeau
Reuters
The government of Canada's new Prime Minister Justin Trudeau this week voted against the six resolutions condemning Israel which were passed by the UN General Assembly, a move hailed by the UN Watch NGO.
In a statement, the group lauded Trudeau's government for joining the United States in voting against the resolutions "and for being on track to continue without change Canada's prior policy of firmly opposing repetitive, disproportionate and one-sided resolutions -- all drafted by the Palestinians except for two by Syria -- that are designed to delegitimize Israel, the Middle East's only democracy."
"So far, with final plenary or initial committee votes on 19 of the 20 annual anti-Israel resolutions, Canada's voting record is entirely unchanged from last year. This upholds the UN Charter's principle of equal treatment of all nations, and prejudice to none," said UN Watch.
The UN General Assembly passed the six resolutions, all of which condemned Israel and not one of which mentioned Palestinian attacks which have left 22 Israelis dead and hundreds wounded, despite the opposition of Canada, the U.S., and Australia.
Trudeau was elected Prime Minister in October, replacing Stephen Harper who was a staunch supporter of Israel.
Trudeau's Liberals have also expressed support for Israel, and he recently noted that he would "support Israel and any Canadian government will." However, some analysts predicted a more critical line for Israel and a boost in support for the Palestinians in the event of a Trudeau win.