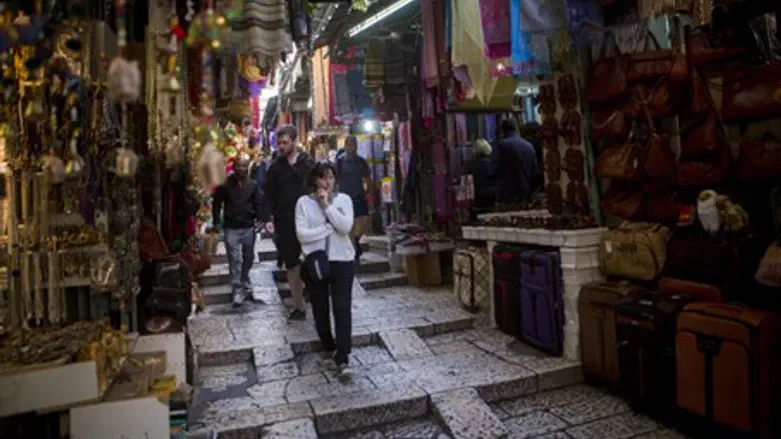 Arab shuk (market), Jerusalem's Old City
Miriam Alster/Flash 90
The business sector is also suffering from the wave of Arab terror in Israel, Channel 10 reports Friday, eroding mistrust between Jewish and Arab business partners. 
Some 60% of Israelis polled by the New Wave Economic Institute stated they have refrained from buying from Arabs or being in touch with Arab-owned businesses since the terror wave began last month. 
One-third of respondents said they have switched to Jewish business owners on a permanent basis or turned elsewhere to avoid dealing with Arab businesses. 
Surprisingly, caution regarding Arab businesses is only second-highest in Jerusalem; 70% of Jerusalem residents polled have stopped business transactions with Arabs over the past month - a close second to the Sharon area, where 72% of residents have boycotted Arab businesses.
57% of Tel Aviv area residents and Golan Heights/Galilee residents have also avoided business with Arabs, followed by just 51% of Negev-area residents.