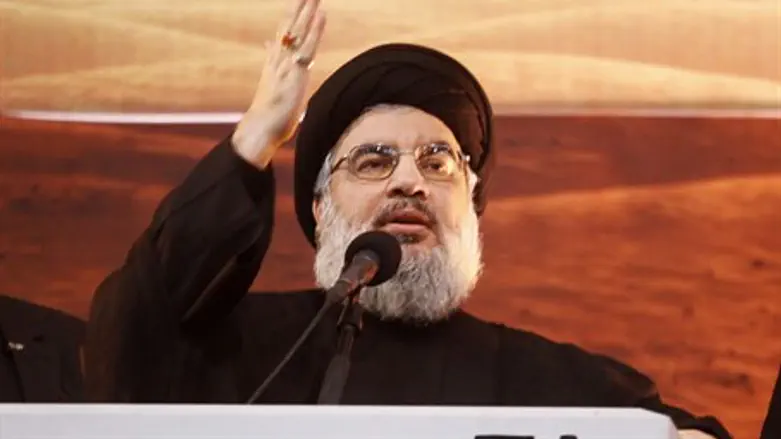 Lebanon's Hezbollah leader Hassan Nasrallah
Reuters
The head of Syria's Al Qaeda affiliate has issued bounties worth millions of dollars for the killing of Syrian President Bashar al-Assad and the head of powerful Shiite militant group Hezbollah.
In a voice recording released late Monday, head of Al Nusra Front Abu Mohamed al-Jolani said he would pay "three million euros ($3.4 million) for anyone who can kill Bashar al-Assad and end his story."
"How long must Muslims delay their rights and shed their blood for a man who loves his power?" he asked.
The jihadist chief said he would pay out the sum even if a member of Assad's own family killed the head of state, and said Al Nusra would protect the killer and his family.  
Jolani also offered "an amount of two million euros ($2.2 million) for whoever kills (Hezbollah head) Hassan Nasrallah, even if it is a member of his own family or sect."
Hezbollah has played a key role in Syria's brutal conflict on behalf of Assad, dispatching thousands of fighters to various fronts across the country.
Jolani criticised efforts to reach a political solution to the four-year war, which has killed more than 240,000 people.
"The issue is transforming from the downfall of an infidel, corrupt, and unjust regime... to being limited to the mazes of a political solution," he said.
Syria's conflict began with anti-government demonstrations in March 2011 but has since devolved into a protracted multi-front civil war.
AFP contributed to this report.