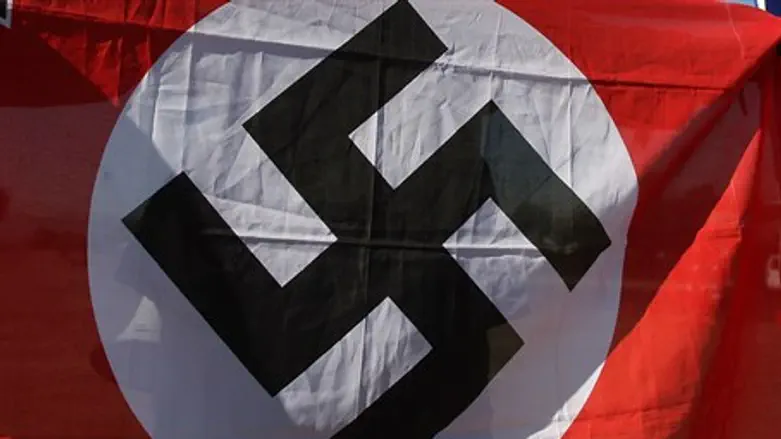 Swastika (illustration)
Thinkstock
The French city of Nice has sought to reassure visitors who were shocked to discover a massive Nazi flag flying prominently on a local government building.
The flag had been placed on the Palais de la Prefecture by a film crew recording a movie adaptation of the memoirs of French author Joseph Joffo. The film, "A Bag of Marbles," tells the story of two French youths struggling under Nazi occupation.
But apparently no warning was given beforehand, and tourists reacted with horror at the sight.
"It was terrifying, it sent shivers down my spine," one visitor from Orleans, in northern France, told the Nice's Jewish Matan newspaper. "People didn't know whether it was a hoax, a movie, or a provocation."
He described how passersby reacted angrily to the unexplained scene.
"As soon as the crowd saw two men on  the roof unfurl the flag they began shouting at them... it caused a real scene."
One French-American told the BBC of the moment the flag was unfurled Monday, during a rehearsal in advance of filming to take place later in the week.
He also told of noticing two men on the roof, before suddenly "boom, they are suddenly rolling down this Nazi flag".
"People started screaming... they were really agitated," one of them said.
"There was nothing around to explain what was going on. The scene was just surreal."