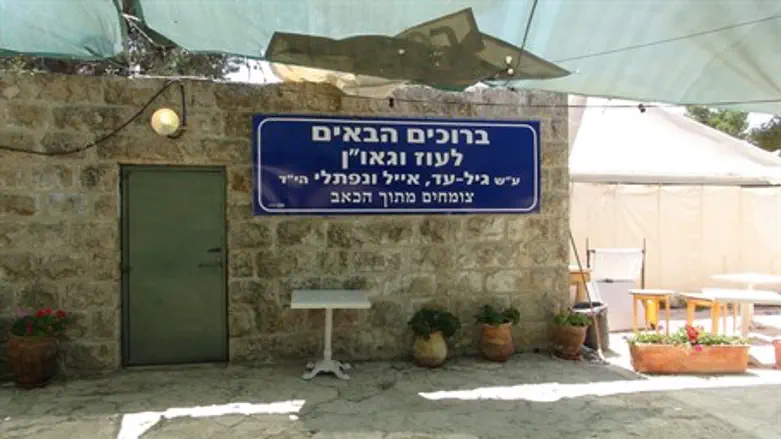 Oz Ve'Gaon Nature Preserve
Arutz Sheva
Likud MK David Amsallem has reported on Facebook that Defense Minister Moshe Yaalon ordered the Oz Vegaon nature park in the Etzion Bloc dismantled, because it is, in essence, "an outpost."
The site was set up by Judea and Samaria activists Women in Green immediately following the abduction and murder of three teens – Eyal Yifrah, Naftali Frenkel and Gilad Shaar – by terrorists, last summer.
"I received a call today from the [Etzion Bloc] Council Head Davidi Perl, who informed me with great pain that the Ministry of Defense has instructed the Council to clear the site, with all of its contents and activities, in the pretext that 'the large scale activity at the site produces, in effect, an attempt to solidify the hold of a new outpost named Oz Vegaon.'
"I am sorry, but I cannot understand this unfortunate decision by the defense minister," protested Amsallem. "This is one of the most important projects of the Zionist settlement enterprise. They cleared out a reserve here, at a site that served as the garbage dump for [the Arab town of] Bayt Fajr, where trees were chopped down on a massive scale for years, and only the care and presence turned the place into a jewel teeming with life."
The exasperated MK added: "This is a tourist project and not an outpost! I find it hard to believe that a minister from my party would reach such a strange and infuriating decision. What connection is there between this decision and the Likud?"