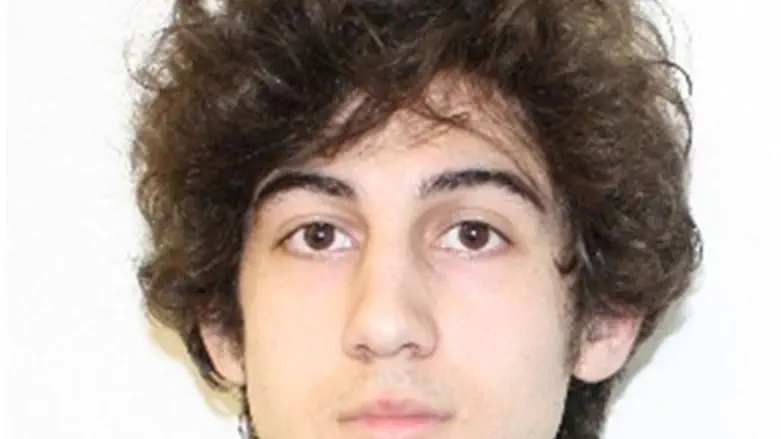 Dzhokhar Tsarnaev
AFP photo
Jurors began deliberating on Wednesday whether Boston Marathon bomber Dzhokhar Tsarnaev should spend the rest of his life in prison or be executed for his role in killing four people and wounding dozens more, CNN reports.
The jury was given the case following attorneys' closing arguments. The prosecution told jurors that Tsarnaev was a remorseless terrorist worthy of the death penalty, while the defense said he was repentant and deserved to be spared.
"The defendant knew what kind of hell was going to be unleashed," prosecutor Steve Mellin was quoted as having said, while defense attorney Judy Clarke countered, "We're asking you to choose life. Yes, even for the Boston Marathon bomber."
U.S. District Court Judge George O'Toole sent the jury out shortly after 4:00 p.m. local time, telling jurors, "The importance of your deliberations is obvious."
The jurors are expected to resume deliberations Thursday morning.
Tsarnaev, who is 21, was convicted in April of 30 counts, of which 17 carry a possible death sentence. He was found guilty of conspiring and detonating weapons of mass destruction at a public event as an act of terrorism resulting in death.
Jurors will complete a 24-page questionnaire that asks them to weigh "aggravating" factors presented by the prosecution and "mitigating" factors advanced by the defense before making a final decision on life or death for each of the 17 counts.
In his closing argument, prosecutor Mellin showed gruesome images to remind jurors of the carnage unleashed on April 15, 2013, stating, "This is what terrorism looks like."
Mellin then named the three people killed in the bombings carried out by Tsarnaev and his older brother, Tamerlan Tsarnaev, who was killed in a shootout with police. He implored jurors to remember the others in the crowd or running that day who stared "in shock at their mangled and ruined limbs."
"It's hard to think of a better place to murder people than the Boston Marathon if you want to make a statement [that] you think Americans are in need of punishment," Mellin said.
Tsarnaev has confirmed that his older brother Tamerlan was behind the attack and that he "wanted to defend Islam from attack."
The FBI discovered Tamerlan Tsarnaev sent text messages to his mother as early as 2011 suggesting he was willing to die for Islam.
Following the bombings, the interfaith group Americans for Peace and Tolerance said that the mosque attended by the two brothers "has a curriculum that radicalizes people."