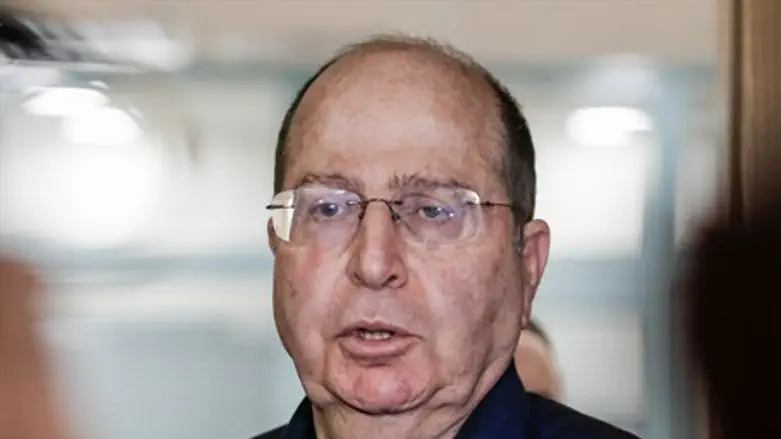 Moshe Ya'alon
Flash 90
Defense Minister Moshe Ya'alon opposes the Israel Electric Company (IEC) cutting off electricity to the Palestinian Authority (PA), Israel Radio stated Wednesday, despite the fact that the PA owes the IEC billions of shekels in debt.
IEC announced late last month that "due to a mounting debt worth nearly 1.8 billion shekels ($459 million), we have decided that...electrical supply will be cut," with the cut to include an hour each morning and another hour at night, until the PA starts to pay up.
The IEC followed through on this threat on Monday, cutting off electricity mid-afternoon for 45 minutes; on Wednesday, electricity was cut to Jenin and Shechem (Nablus) for a brief period as well. 
The PA acquires 95% of its electricity in Judea and Samaria and 75% of its electricity in Gaza from Israel.
The Israeli supply to the PA-assigned areas continued over the years despite the huge debt and despite the fact that Hamas continues to carry out terror attacks aimed at Israeli forces and civilians alike.
Despite this, the cut has generated some controversy, and sparked criticism from the US State Department earlier this week. 
"We're concerned about the impact on the ground of any cuts to basic services, including electricity," State Department spokeswoman Jen Psaki told reporters Tuesday night. "We remain very concerned about the continued viability of the Palestinian Authority if they do not receive funds soon, either in terms of the resumption of monthly Israeli transfers of Palestinian tax revenues or additional donor assistance." 
Prime Minister Binyamin Netanyahu, too, has distanced himself from the decision Wednesday, according to Israel Radio, and a representative from his office told the agency that the cuts were not made on his orders.