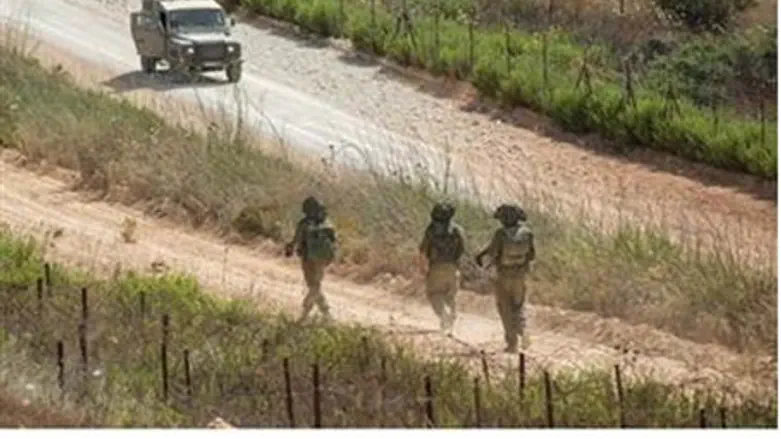 IDF troops patrol northern border
Flash 90
The IDF has placed concrete barriers along the Syrian border, Walla! News reports Tuesday, following the antitank missile attack from Hezbollah last month in the Golan Heights. 
"Following the increase in threats to IDF soldiers patrolling the border, and for fear of similar events, it was decided to increase in various ways the security measures in the area, including placing concrete blocs," a senior military source stated.
On January 28, Major Yochai Kalengal and Sgt. Dor Chaim Nini were killedafter Hezbollah terrorists shot between 4-6 antitank missiles into Israel, near Har Dov in the Golan Heights. The attack also injured six additional soldiers, and a Spanish UNIFIL peacekeeper was killed in retaliatory fire from Israel.
Initial investigations into the incident revealed just Sunday that Military Intelligence (MI) may have warned the IDF Northern Command about the possibility of the attack ahead of time - and that the IDF may have stalled on taking preventative measures against the threat. 
In the days before the attack, Hezbollah made multiple threats against Israel, after an IAF airstrike in Syria killed one of its senior terrorists, along with five other Hezbollah terrorists and an Iranian general - all of whom were scouting to plan an attack on the Golan Heights.