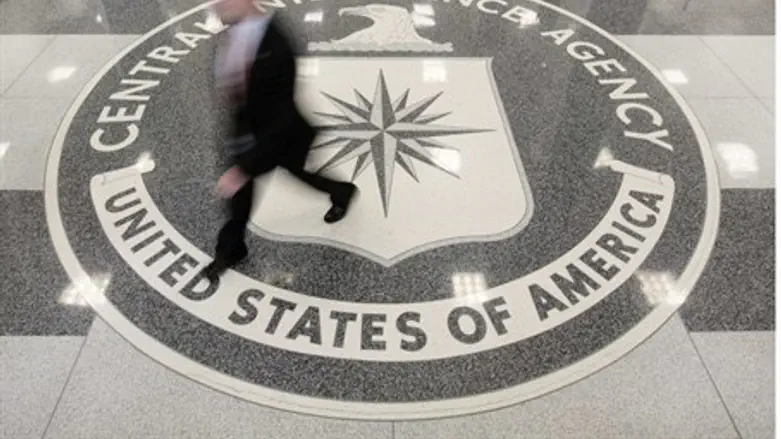 CIA Headquarters (file)
Reuters
Al Jazeera began publishing Monday night several documents allegedly leaked from the Israeli Mossad - via the Spy Cables database shared with the British Guardian. 
One of the documents alleged that, just a few weeks after the famous speech Prime Minister Binyamin Netanyahu gave in 2012 assessing Iran as being about one year away from building a nuclear weapon, the Mossad sent a confidential report to South Africa's State Security Agency (SSA) stating that, in their estimation, "Iran does not engage in the necessary activities required for the production of weapons of mass destruction." 
According to a secret report sent by the institution, "Iran is trying to narrow the gaps in areas that look legitimate, including uranium enrichment, which would allow it to decrease the time required for the production of weapons of mass destruction from the moment of instruction that was given."
However, the report also adds that "it does not seem that Iran is ready to enrich the uranium level required for the development of a nuclear bomb."
The Mossad estimated that Iran, at the time, had "a hundred pounds of uranium enriched to 20%" - uranium which was allegedly diluted according to the terms of the interim agreement between Tehran and the P5+1 powers. 
In another landmark leak, the US's Central Intelligence Agency (CIA) was "desperate" to infiltrate Hamas in 2012. CIA and the SSA met in Jerusalem in 2012 over the issue of Hamas clashing with security forces; according to a CIA memo sent to Pretoria, the CIA was "desperate to gain access to Hamas in the Gaza Strip, and wanted the SSA's help." 
Several more "Spy Cables" are due to be published by the Qatar-based news agency in the upcoming days. The leaks are ahead of Prime Minister Binyamin Netanyahu's planned address to Congress over the Iranian nuclear issue.