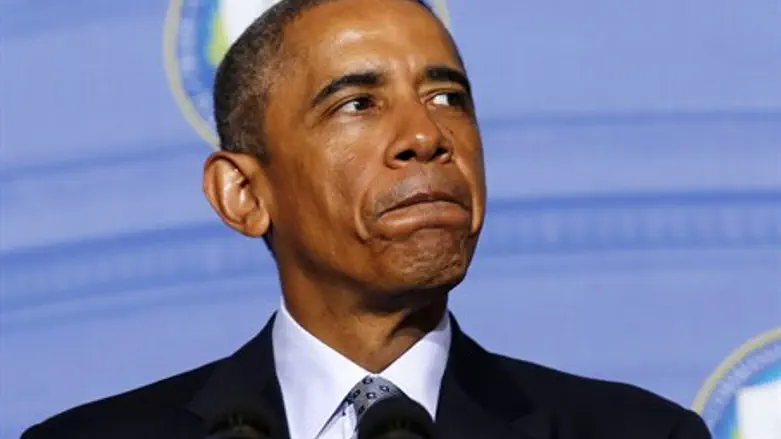 Barack Obama
Reuters
US President Barack Obamastrongly condemned Saturday the killing of a Japanese hostage by the Islamic State group, though the execution has not yet been independently confirmed.
"The United States strongly condemns the brutal murder of Japanese citizen Haruna Yukawa by the terrorist group," Obama said in a statement, referring to ISIS, as he flew to India for a visit.
Japanese officials were still working to verify a video posted online claiming that one of two men held hostage by Islamic State jihadists had been executed.
Images appear to show Japanese hostage Kenji Goto holding a photograph of Yukawa's slain body.
"We renew our call for the immediate release of Kenji Goto and all other remaining hostages," Obama added in the statement. "We stand shoulder to shoulder with our ally Japan and applaud its commitment to peace and development in a region far from its shores."
British Prime Minister David Cameron also condemned ISIS, noting that the video is a reminder of the group's "murderous barbarity."
"The reported brutal murder of Haruna Yukawa and the further threats made by ISIS are yet another reminder of the murderous barbarity of these terrorists," Cameron said in a statement issued by his Downing Street office. 
Cameron offered his "thoughts and prayers" to Yukawa's family and said that Britain "stands in solidarity with the Japanese people at
this difficult time."
He also backed Japanese counterpart Shinzo Abe's "firm stance" in dealing with ISIS, which demanded a $200 million ransom for the hostages' release.
British Foreign Secretary Philip Hammond added that, if confirmed, the murder of Yukawa was a "barbaric and despicable act." 
"This only serves to underline the depravity of ISIS: their brutality cannot be allowed to succeed," he said.
AFP contributed to this report.