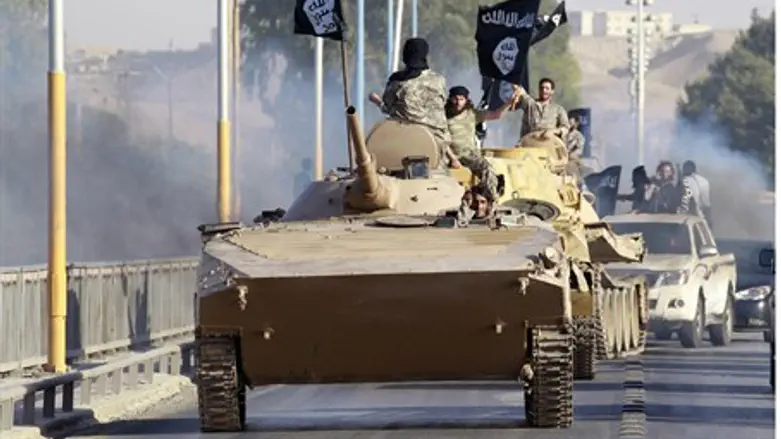 EU states helping to fund ISIS?
Reuters
The Ambassador for the European Union (EU) in Iraq, Jana Hybaskova, admitted last week that several EU member states have bought oil from the Islamic State (IS, formerly ISIS) terrorist organization that has been brutally conquering large portions of Iraq and Syria.
Hybaskova made the revelation at the European Parliament Foreign Affairs Committee, but refused to divulge the names of the countries despite being asked numerous times, reports the Turkish Daily Sabah.
In addition to its implementation of brutal Islamic law, including numerous public executions, IS in late June captured Iraq's largest oil refinery factory, days later in early July capturing the largest oil field in Syria, and another Syrian oil field a few days after that.
The US is leading a western effort to aid Iraqi government and Kurdish forces in rolling back IS's gains - with some effect - but the various seizures of infrastructure and resources have led IS to be assessed as the "world's richest terrorist organization," and with EU states aiding it by buying IS oil, that economic power fueling the jihadist group seems only likely to grow further.
Regarding IS's ability to export its captured oil stores, Turkish Minister of Energy and Natural Sources Taner Yildiz rejected claims his state was importing IS oil on July 31, shortly after the UN threatened sanctions on states purchasing or transporting IS oil.
According to security estimates IS has hundreds of foreign jihadists in its ranks, including many from Western nations. The terror group has been actively recruiting from the West, through such means as flashy propaganda videos in German and English - a phenomenon that has western government nervous over the possibility that recruits could return home to carry out terrorist attacks.