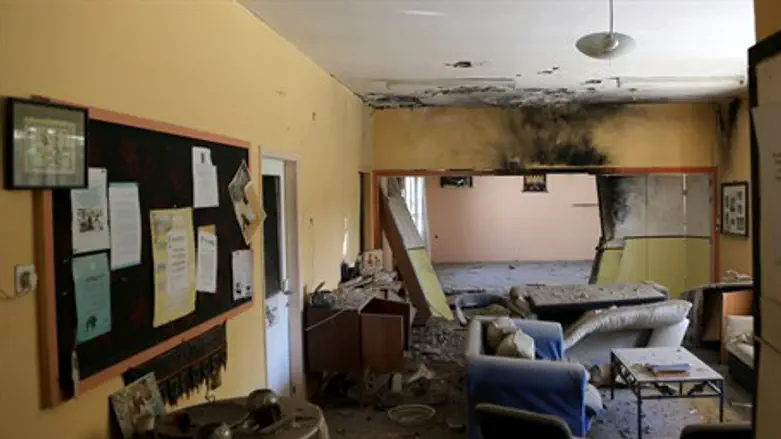 Kindergarten hit by rocket in Eshkol Region
Flash 90
A 33-year-old man has been wounded by rocket shrapnel in the Eshkol Regional Council, after Gaza terrorists pounded the southern area with rockets Thursday morning.
The victim's wounds were at first considered to be minor but are currently classified as moderate to severe.
Hamas launched a large rocket salvo at the south on Thursday morning. Many of the rockets struck down in open fields in the Eshkol Regional Council.
Among the buildings hit was a kindergarten, which thankfully was empty at the time due to summer vacation. Significant damage was caused to the building.
Thursday morning's salvo included some 13 rockets, all aimed at southern towns bordering Gaza.