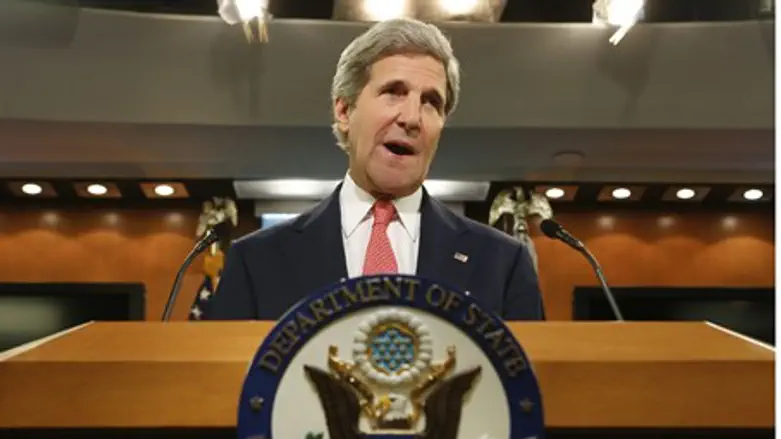 U.S. Secretary of State John Kerry
Reuters
Israeli attacks against US Secretary of State John Kerry accusing him being of a supporter of Hamas are "offensive and absurd," a senior US diplomat said Wednesday.
In a sharp exchange with reporters, deputy State Department spokeswoman Marie Harf hit out against a torrent of abuse from "respected voices in Israel talking about the secretary of state, claiming that he supports Hamas, which is offensive and absurd."
The United States had been given Israel "a level of support which has been quite frankly unprecedented in our history, even when we stood alone," she added.
Kerry has been the subject of ridicule in the Israeli press after his attempts to broker a ceasefire - and US President Barack Obama's heavy pressure on Israel to concede to Hamas's unprecedented demands - deeply offended Israelis living under the constant threat of rocket fire from Hamas.
The secretary of state has been described in the press as a "bull in a china shop," and an "amateur who thinks he can solve the world's problems with his presence alone."
The most outrageous accusations, however, have been levied by the Palestine Liberation Organization (PLO) - the terror organization behind the Palestinian Authority (PA) and Chairman Mahmoud Abbas's Fatah - which declared Wednesday that Kerry's snubbing Egypt in recent talks in Paris constitutes open US support for Hamas and the Muslim Brotherhood, and an attempt to "destroy" the PA and PLO.