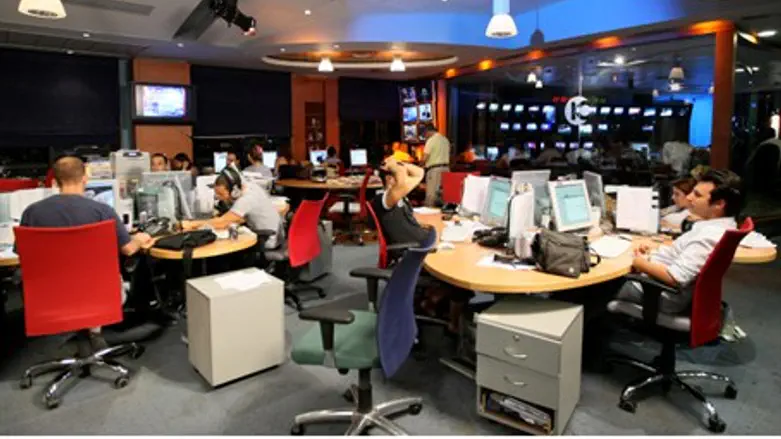 Channel 10's news desk
Flash 90
Terrorists from the Izz al-Din al-Qassam Brigades, Hamas's "military wing", were able to take over the broadcast of Israel's Channel 10 on Monday evening.
Some viewers who tuned in to the channel reported seeing wounded persons from Israeli airstrikes on Gaza.
The pictures of the wounded were accompanied by the following text, "Your government chose the opening hour of this campaign. If your government does not agree to our terms, then prepare yourself for an extended stay in shelters."
The Second Authority for Television and Radio said that Hamas was able to take over Channel 10 through a satellite. As a result, only viewers who own a satellite saw the Hamas caption and not viewers with digital converters.
This is not the first time that Hamas took over Channel 10's broadcasts. It did the same to both Channel 10 and Channel 2 during Operation Pillar of Defense in 2012.