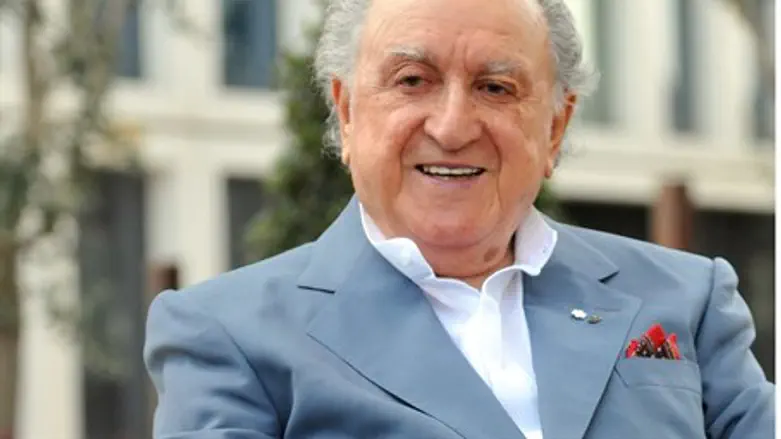 David Azrieli
Flash 90
David Azrieli, the billionaire owner of the Azrieli Group which manages dozens of malls throughout Israel, passed away on Wednesday in Canada at the age of 92.
The businessman, architect and philanthropist was born in 1922 in Poland, and managed to escape the genocidal Nazi war machine at the age of 17. His parents, brothers and sister were murdered in the Holocaust.
In 1942, Azrieli arrived in Israel and began to study architecture at the Technion, before leaving his studies in the War of Independence to take up arms and defend the fledgling Jewish state. He only finished his degree in the 1990s, after having constructed numerous buildings and malls in Israel and abroad.
He is survived by his wife Stephanie and four children; his daughter Dana is expected to take her father's position in the Azrieli Group, which manages 13 malls in various locations in Israel.
The Azrieli Group's Malkha Mall in Jerusalem is considered to be the largest in the Middle East.
The massive Azrieli Towers, which stand out on the Tel Aviv skyline, are perhaps Azrieli's most well-known architectural project. Aside from his building work, he donated great funds to educational institutions.