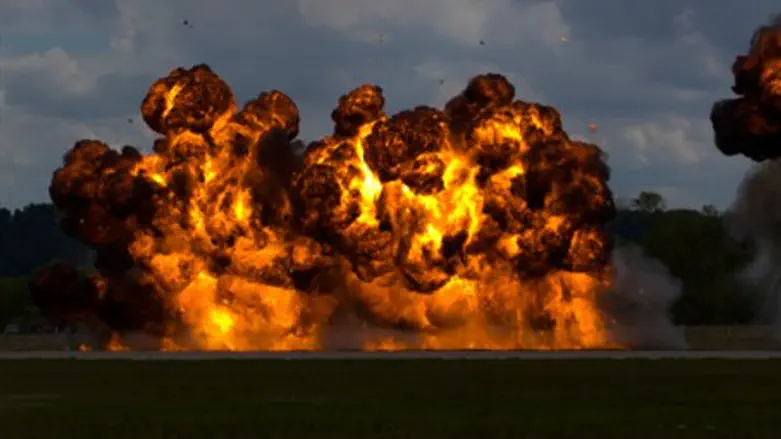 'Then you just press this button...'
Thinkstock
An immense explosion has been heard throughout the northern Iranian city of Qazvin, semi-official Fars news agency reported, and many casualties are expected from the blast. 
Around 1.1 million people live in the city, which is located about 100 miles north of Tehran. 
The blast may be related to nuclear development in Iran, according to the Los Angeles Times. Iranian officials in the past have strongly denied claims by Mujahedin Khalq Organization, or MKO, a cult-like Iranian exile group, that it has a secret nuclear enrichment facility in Abyek, near the major city, according to the daily. 
The source of the blast remains undetermined. Several mystery explosions have been reported in the past several years in the region, none of which were ever verified. 
A fire has now broken out in the city, local reports say, and as many as 50 people are injured. State media blames an oil depot for the blast.
State news agency IRNA reports that firefighters are on the scene. "Firefighters are trying to prevent the spread of the fire at a car oil storage facility," Ali Mohammad Ahani, the director general of Qazvin governor's disaster management authority, stated. Ahani added that no reports of casualties have been recorded.