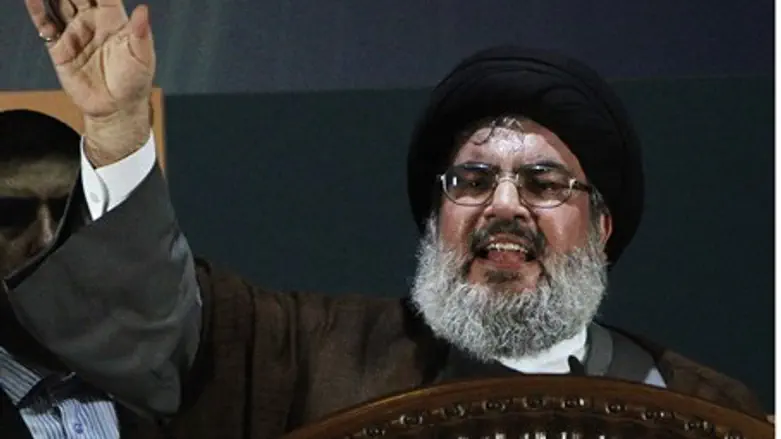 Hezbollah leader Hassan Nasrallah
Reuters
A major money-laundering operation in Australia is helping to bankroll Hezbollah, the Iranian-backed Islamist group which is proscribed as a terrorist organization by Australian government, among others.
According to the Sydney Morning Herald, the money-laundering scam is part of a wider criminal network linked to organized drug-trafficking. 
The report comes amid Australia's bigger ever money-laundering investigation, named Project Eligo, which has revealed how 40 separate operations in the country are moving hundreds of millions of dollars offshore. At least one of those operations pays a percentage of its profits to Hezbollah.
The scams often target new arrivals to Australia such as immigrants and foreign students, who are expecting money to be wired into their accounts from sources abroad, including foreign banks or businesses. Instead, the criminals deposit their own drug money into the unsuspecting victim's account and then request the funds themselves from the bank or business overseas.
The Australian Crime Commission's acting operations manager, Col Blanch, said that apart from enforcement measures, authorities were trying to educate new arrivals of the threat to avoid them being "exploited by serious organized criminals."
The scope of the criminal operation is massive, he said, and prompted his agency to call for support from state and federal police, as well as from the US Drug Enforcement Administration.
"It was just never-ending. We were regularly finding bags of $500,000 and $400,000," he said.
The network includes dozens of "exchange houses" for laundering money based in the Middle East and Asia, and the operation to dismantle it has already seized $26 million in dirty cash, restrained $30 million worth of houses and other assets funded by drug money, and intercepted drug shipments worth more than $530 million, according to The Herald.
This is not the first time Hezbollah has been linked to organized criminal activity.
The Lebanese-based group has long been linked to the drug trade in South America, which has a large Lebanese expat community and where Hezbollah has long been active. Previous reports have also revealed Hezbollah's role in drug trafficking in Europe and the US.
The latest revelation comes as the group finds itself under increased pressure.
Despite having recovered - and even improved - its military capabilities since the Second Lebanon War with Israel in 2006, in past year or so Hezbollah has seen its forces stretched and its support in the Arab and Muslim world plummet as a result of its role in the Syrian civil war, where it is fighting alongside the forces of Syrian President Bashar al-Assad.
Hundreds of its personnel have been killed or wounded in battle there, and the organization's pan-Islamic appeal - hard-earned during its bloody confrontations with Israel - has been shattered, as its role in fighting the mainly Sunni rebels has triggered anger and revulsion in the Sunni Muslim world, which is increasingly spilling over into terrorist attacks against its Lebanese strongholds.
Hezbollah's fundraising efforts in Europe were dealt a blow back in July of last year, when the EU blacklisted its "military wing" as a terrorist organization, following the lead of several Gulf Arab states. Analysts back then noted the importance Hezbollah Secretary General Hassan Nasrallah had placed on his group's European fundraising efforts, and suggested the ban would force it to focus on other methods of bankrolling its operations - including via organized criminal networks.