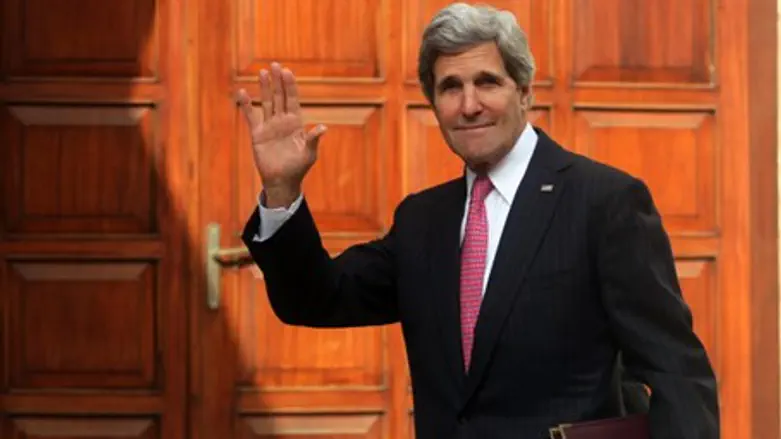 US Secretary of State John Kerry
Flash 90
U.S. Secretary of State John Kerry said over the weekend that his country is ready to broker and agreement between Israel and the Palestinian Authority at any time or place both sides want. "We are ready to make peace now, in 2014," Kerry told Arab foreign ministers.
Prime Minister Binyamin Netanyahu and PA chief Mahmoud Abbas "have both shown courage," Kerry said. "The Israelis and Palestinians are currently wrestling with difficult decisions and challenges," he added.
Israel has made clear to Kerry that dividing Jerusalem is not on the agenda, government sources said. At the same time, PA officials reiterated over the weekend that there would be no agreement unless Israel withdrew from all areas of Jerusalem liberated in the 1967 Six Day War, and agreed to allow descendants of Arabs who fled their homes in 1948 to return to their abandoned properties.
Kerry also discussed with the ministers the agreement with Iran that is set to come into effect on January 20. He said that the Western powers were planning to watch Iran's behavior very closely.