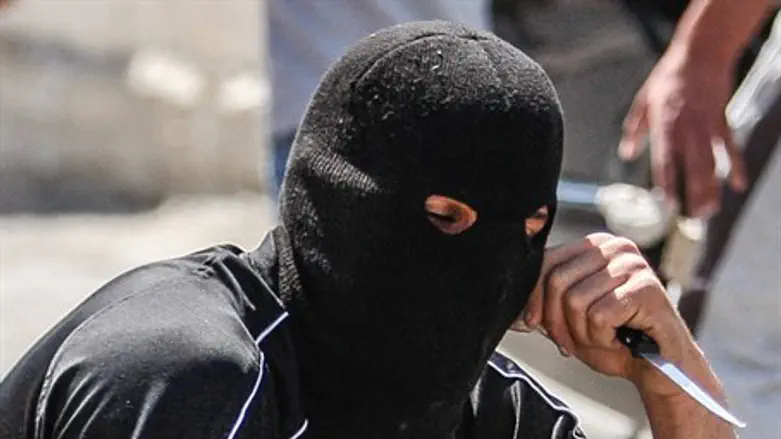 Terrorist with knife (illustration)
Flash 90
Police near Jerusalem foiled an attempted terror attack against them Sunday evening and arrested the three terrorists involved.
The attempted attack took place at the police roadblock at Mishor Adumim Junction, near Maale Adumim.
Three Arab men got off a taxi mext to the roadblock and began advancing toward the police checkpoint. One of them held a knife.
One of the policemen saw the knife and warned his colleagues. They succeeded in overcoming the attackers and arrested them. They were taken to interrogation.
No one was hurt in the incident.
Because of the attempted attack, there are stricter security checks at all checkpoints. Heavy traffic is being experienced on the Trans-Samaria Highway, Road 443 and the Hizme-Adam road in both directions. 
The incident came just hours after a terrorist bomb exploded on a bus south of Tel Aviv, lightly wounding a police sapper.
The knife seized by police. Police Spokesperson