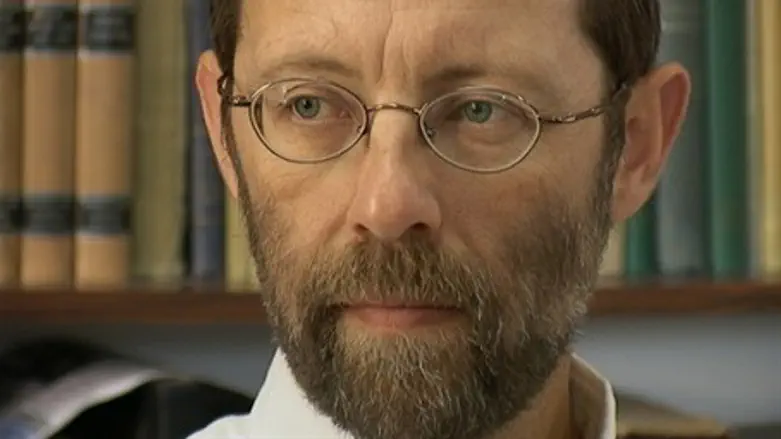 Moshe Feiglin
PR photo
Likud Beyteinu MK and "Jewish Leadership" faction head Moshe Feiglin continued his quest to overturn a ban forbidding him from praying on the Temple Mount in Jerusalem.
Feiglin sent a letter on Sunday to Attorney General Yehuda Weinstein, after discovering that Weinstein was involved in the decision to prohibit him from going onto the Temple Mount in Jerusalem's Old City.
In the letter, Feiglin said the ban was in contradiction to three basic laws: the Jerusalem Basic Law, the Knesset Basic Law and the Basic Law on Human Dignity and Freedom. Feiglin also claimed the prohibition went against the freedom-of-religion clauses of the Declaration of Independence.
Calling his quest to ascend to the holy site "constant," Feiglin asked to confirm that the government was not using security excuses to cover up political and cultural considerations. He asked for the minutes of the meeting when the decision was made that his going up on the Temple Mount would harm state security so he could know when it was made, in which forum and on what legal grounds.  He also asked how often the situation is reviewed.
The Temple Mount is Judaism's holiest site, where the two holy Temples once stood before being destroyed by the Babylonian and Roman empires respectively. Tuesday marks the anniversary of the destruction of both temples (which occurred on the same day in the Hebrew calendar - the 9th of Av).
Despite its supreme importance to Jews worldwide, Jews are subject to draconian limitations on the Mount, including a ban on praying, due to the presence of an Islamic complex, administered by the Waqf Islamic Trust, and threats by Islamist groups. The Israeli police are able to bypass court decisions upholding the Jewish right to prayer there by citing unspecifiied "security concerns", either to ban individual activists or even to issue blanket prohibitions on Jews ascending at all.
Religious Jews are followed closely by Israeli police and Waqf guards to prevent them from praying.
Non-Jewish visitors are not subject to such restrictions.
Apart from pressuring authorities to ban Jewish prayer, the Waqf has also been accused of destroying Jewish artefacts on the mount, in a concerted effort to Islamize the site and deny all Jewish connection to it.
Palestinian Media Watch, an NGO set up to monitor extremism within the Palestinian media, reports regularly on what it claims is a campaign by the Palestinian Authority and Islamist groups to erase the Jewish connection to Jerusalem entirely.