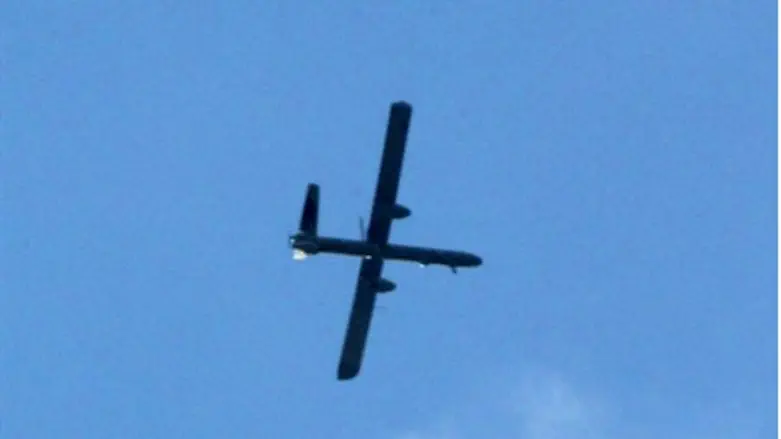 drone (illustrative)
Israel news photo: Flash 90
An Israeli unmanned aerial vehicle (UAV) crashed on Sunday evening near the border with Egypt.
The UAV crashed near the youth village of Nitzana on the Israel-Egypt border. The crash was caused by a technical problem, according to the IDF.
After searching the area, IDF soldiers located the parts of the UAV. The IDF spokesman noted that the incident will be investigated.
The UAV was sent into the air following an earlier incident in the region, in which terrorists from the Sinai opened fire at an IDF patrol. There were no casualties or damage.
This latest attack comes as the Egyptian military continues its campaign to root-out Islamist terrorist groups from the region, which has become increasingly lawless since the fall of veteran Egyptian autocrat Hosni Mubarak in February 2011.
Nearly 40 terrorists have reportedly been killed in that operation, including several Hamas members, according to Egyptian military sources.
The violence in the area has been on the rise since the removal of President Mohammed Morsi by the army.