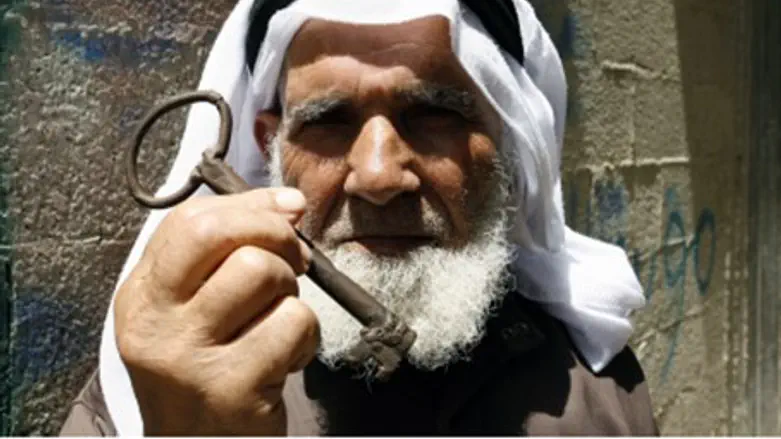 Gaza "refugee" wants to go back to Be'er Shev
Israel news photo: Flash 90
The so-called "Arab initiative" or "Arab League peace plan" that has been gaining currency in recent months is "a recipe for Israel's suicide," according to Israel's former representative in Washington, DC, Yoram Ettinger.
Ambassador Ettinger told Arutz Sheva that the plan is no more than "a honey trap" that misguidedly seeks to force reality to fit some people's imaginings.
The Arab proposal, explained Ettinger, is based on UN Resolution 194, that favors the so called "right of return" of Arab "refugees" to Israel and would have Israel go back to indefensible 1949 Armistice lines.
Ettinger noted that even the idea of going back to 1949 lines with some land swaps has been rejected by Palestinian Authority leaders Yasser Arafat and Mahmoud Abbas.
People who favor the proposal and who are pressuring Prime Minister Binyamin Netanyahu on the matter are ignoring the lessons of the Oslo agreements, he said, as well as the incitement to hatred that leads to "a terror production line." Ettinger added that the Arab side has proven to be particularly bad at honoring agreements since the Oslo accords.
The Muslim world has been typified by war and intolerance for the past 1,400 years, the ambassador noted, and Arab states do not even recognize each other's borders. He asked rhetorically, "Will they give what they won't even give each other, to the Jewish 'infidel', as they call us?"