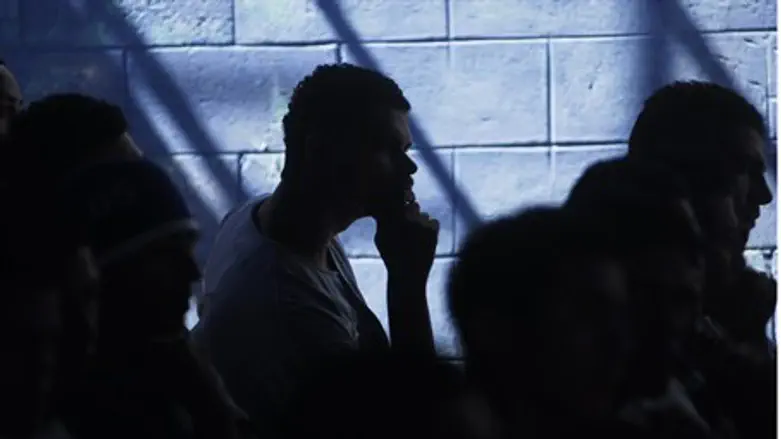 An American-Iranian pastor will appeal his 8
Reuters
An American-Iranian pastor sentenced to eight years in jail by Iran for his role in underground churches in the Islamic republic has vowed to appeal against the verdict, the Shargh daily said Monday.
Saeed Abedini, a naturalised US citizen who converted to Christianity, was handed down the jail sentence on Sunday, according to the American Centre for Law and Justice, a Washington-based group supporting his case, AFP reported.
Abedini's Iran-based lawyer Nasser Sarbazi confirmed the sentence and said that his client will file an appeal.
"On Sunday I was summoned to court where I was handed the sentence, and my client is also aware of it ... he has been given an eight-year jail term for setting up churches in homes, aimed at disrupting national security," Sarbazi was quoted as saying by Shargh.
He said he will appeal against the verdict within the stipulated time, adding that he was still working on freeing his client on bail.
"The bail presented for my client's freedom has not been accepted, but I am still pursuing it," Sarbazi said.
A week ago he said that Abedini was to be temporarily released "in the next few days" after posting a bail of four billion rials (about $115,000 or 85,500 euros).
The American Center for Law and Justice, a conservative legal advocacy group, said Abedini, 32, and his lawyer were only allowed to attend one day of the trial that commenced on January 21.
Abedini's supporters said that he led underground churches in the early 2000s when such activity was largely tolerated during the pro-reform presidency of Mohammad Khatami.
Having resettled in the United States, Abedini was detained on a return trip to Iran in 2009 and was let go following an agreement not to engage in underground religious activities, according to his family.
Naghmeh Abedini said that her husband complied with the 2009 agreement and had returned to Iran as part of efforts to build an orphanage.
He was arrested in September last year and he has alleged in a recent letter that he was beaten in prison, Naghmeh and his US-based lawyer said last week.
State Department spokeswoman Victoria Nuland on Friday reiterated US concerns over the fairness of the trial.
Iran's constitution following the 1979 Islamic revolution recognises the rights of several religious minorities including Christians, but the regime has targeted converted former Muslims.
Another Iranian Christian convert condemned to death, Youcef Nadarkhani, was released in September after two years in prison, after his detention sparked an international outcry.