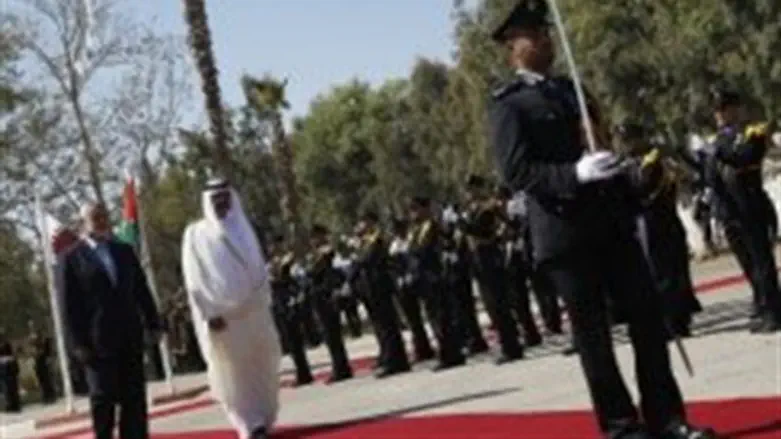 Qatari Emir Sheikh Hamad and Haniyeh
AFP photo
Iranian news agencies claimed Saturday that Qatar's King Sheikh Hamad bin Khalifa Al Thani served Israeli intelligence during his recent visit to Gaza by planting transmitters on senior Hamas members.
According to a report published by the semi-official Fars news agency and quoted by the official Press TV, the emir of Qatar "distributed a number of watches and ballpoint pens among Hamas leaders, which could transmit low-frequency signals to Israeli satellites."
"The Israeli military officials would then use the received signals to spot the high-ranking Hamas fighters, and launch assassination strikes on them."
Sheikh Hamad arrived in Gaza on October 23 to become the first head of state to visit the besieged enclave since Hamas seized power in the territory five years ago.
Press TV noted the assassinations of Ahmed Jaabari, head of the Hamas's Ezzedeen al-Qassam Brigades, and Ahmed Abu Jalal, a field commander of the Ezzedeen al-Qassam Brigades.