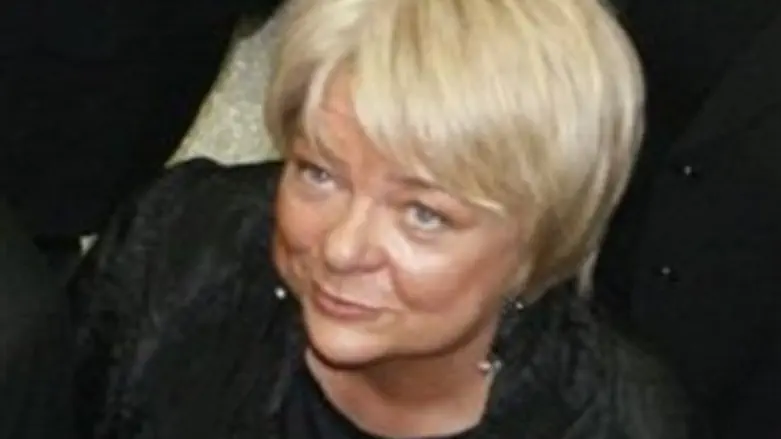 EU legislator Tarja Cronberg
AFP Photo
A planned visit to Iran by five European Union MPs was called off Saturday after Tehran refused to let them meet with a jailed activist lawyer and a filmmaker, just a day after the two were awarded a prestigious European human rights prize.
"The five MEPs were about to leave for Tehran when delegation chair (Tarja) Cronberg received a phone call from the Iranian ambassador to the EU, saying they would not be allowed to meet with the two Sakharov Prize winners," jailed lawyer Nasrin Sotoudeh and filmmaker Jafar Panahi, a European Parliament source told AFP.
Sotoudeh, 47, who is serving an 11-year jail sentence for conspiring against state security, and Panahi, 52, who is under house arrest and has been banned from making films for 20 years, were awarded the 2012 Sakharov Prize on Friday.
"The Islamic Republic of Iran categorically rejected any pre-conditions. Therefore this visit has been cancelled," the Young Journalists Club, an affiliate of the state broadcaster, reported on its website.
The ISNA news agency quoted Hossein Sheikholeslam, international affairs advisor to the speaker of parliament, as saying that Iran had "rejected a pre-condition set by the European parliamentary delegation to meet with two prisoners".
Sotoudeh is a leading human rights campaigner known for her work as a lawyer representing opposition activists, while Panahi has been acclaimed at international festivals for his gritty, socially critical movies.
The rights award comes on the heels of tough new European Union sanctions against Iran aimed at forcing a breakthrough in talks between global powers and Tehran on its disputed nuclear program.
The visit to Iran, which would have been the first by a European parliamentary delegation since 2007, has been criticized by Jewish groups and within the parliament itself.
Earlier this week, a Belgian Socialist MEP, Kathleen Van Brempt, who was supposed to join the delegation, withdrew her participation saying that while she was in favor of dialogue "this is not the right time to visit Iran."
Iran's government-run Press TV blamed "Zionist pressure" for the cancellation of the trip.
A senior Iranian lawmaker says a European Union (EP) delegation cancelled a planned visit to Iran due to lobbying by and from pressure by Zionists.
It said the request "to meet two Iranian nationals jailed on charges of breaching national security" was denied because it was viewed as "interference in the country's internal affairs."
"This decision by the European Parliament's delegation proved that they lack the power to take serious decisions [independently] of the Zionists' pressure and elements outside this parliament," Iranian MP Alaeddin Boroujerdi said on Saturday.