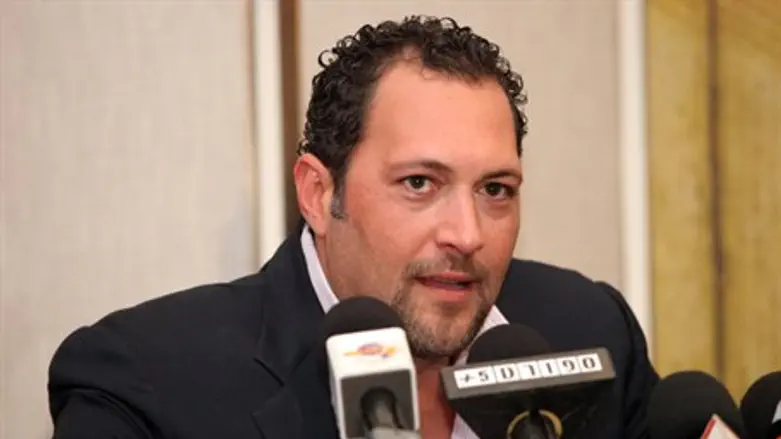 Guma Aguiar
Israel news photo: Flash 90
A lawyer for missing philanthropist Guma Aguiar's mother suggested Monday that the multi-millionaire was in a dark mood when he boarded his boat and disappeared – following a request by his wife, Jamie, for a divorce.
"An hour before he got on his boat, the wife told Guma she wanted a divorce," attorney Richard Baron told ABCNews.com. "I'm of the belief that that's what pushed him over the deep end. He loved his wife. He did not want a divorce."
Documents filed last week by Aguiar's mother, Ellen, to secure control of her son's assets, suggest that Guma Aguiar may be alive and in a "delusional state or be suffering from psychosis." Baron said that Ellen Aguiar spoke to her son and hour before he got on his boat and disappeared.
"She thinks he went off the deep end and got on the boat depressed [and then] jumped, fell or is somewhere clinging to life," Baron said. "A mother's optimism knows no bounds. She's not thinking the worst."
Court records show that Guma Aguiar filed for divorce from Jamie Aguiar in July 2011, but the couple did not go through with the divorce.
"I'm hoping he's alive," Baron told ABCnews.com. "I'm hoping he does get divorced. She's shown her true colors."