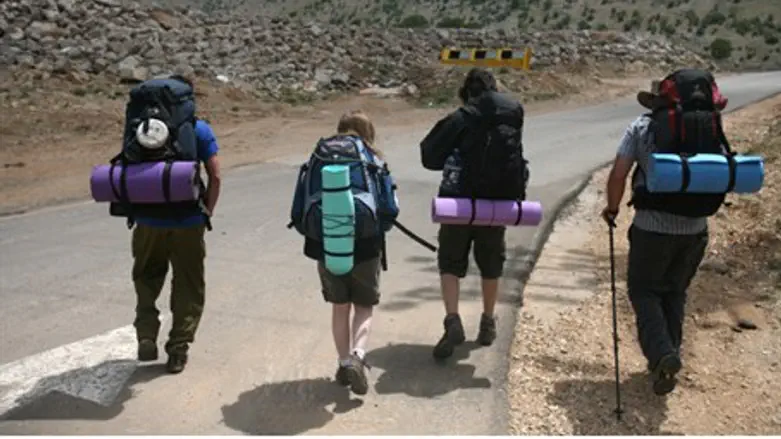 The caravan city of Nitzan
Flash 90
Seven months ago, the government agreed to give additional funding and land to the Israelis expelled from Gaza in the 2005 "Disengagement." The assistance was to allow expellees to finally move into permanent homes and continue their lives.

However, more than half a year later the assistance has yet to come through. In the meantime, many expellees will celebrate Passover this year in the caravan cities that were built to last for mere months.

Reuven Moshe directs the caravan site at Nitzan, home to many expellees. He told Arutz Sheva that as time passes, frustration in the area is growing.

"People have been waiting to get money for years. In the meantime they are stuck. Nobody can move forward to building a permanent home," he explained.

Those expelled from Gush Katif were given compensation payments at the time. However, when calculating the payments the government focused only on the estimated cost of the homes destroyed, and not on the fact that many expellees were left jobless for months and years after losing their businesses and workplaces in the expulsion.

Many families were forced to spend the money meant for new homes on food, school fees and other necessities during the lengthy search for new employment. Many had to use the money to pay off mortgages on their homes in Gaza, which had already been reduced to rubble.
During the past seven years many children expelled from Gush Katif became adults - and became ineligible for needed aid.

The government continues to fail to grasp expellees' reality, Moshe said. He mentioned the compensation offered to farmers, "They offered them land in places far from Nitzan, like in Zikim, and told them, 'We can't give you land in Nitzan, because it is too expensive.'"

Now residents fear that the agreement to finally provide permanent homes will die a quiet death, leaving them stranded, Moshe said. "The land agreement is set to expire after one year… According to rumors, the [Tnufa] administration will shut down entirely in 2013, which will leave nobody to deal with us, and in the end we'll be left with nothing."