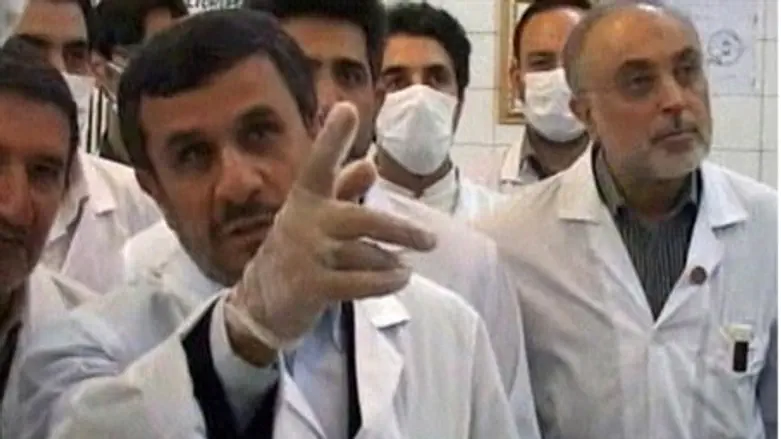 Iran's president at nuclear site.
Reuters
The wife of Mostafa Ahmadi Roshan, an Iranian nuclear scientist who was assassinated in Tehran in January, said Tuesday that her husband "sought the annihilation of the Zionist regime wholeheartedly," according to Iran's semi-official Fars news agency.
"Mostafa's ultimate goal was the annihilation of Israel," the agency quoted Fatemeh Bolouri Kashani as saying Tuesday.
Bolouri Kashani also underlined that her spouse "loved any resistance figure in his life who was willing to fight the Zionist regime and supported the rights of the oppressed Palestinian nation."
The report belies attempts by Iran to claim that its nuclear program is not military in nature.
Mostafa Ahmadi Roshan is described as "a chemistry professor and a deputy director of commerce at Natanz uranium enrichment facility."
Fars says he was killed by Mossad agents, who used a method of attack similar to that used against Iranian nuclear scientist Massoud Ali Mohammadi in January 2010, as well as scientists Fereidoun Abbassi Davani and Majid Shahriari. Abbasi Davani survived the attack, but Shahriari died. Yet another Iranian scientist, Dariush Rezaeinejad, was assassinated by the same method in July of 2011.