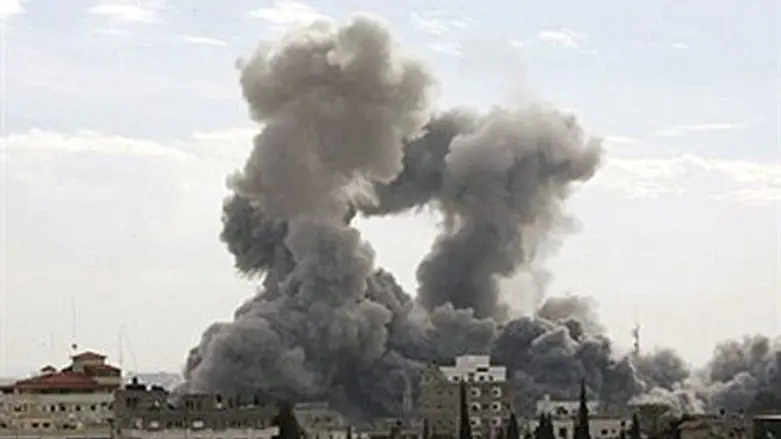 IAF Counterstrike (Gaza)
Arutz Sheva: Flash 90
IAF aircraft struck three terror tunnels in southern, northern and central Gaza on Saturday night. A weapon manufacturing site in northern Gaza was hit as well.
The IDF Spokesperson said in a statement that direct hits were identified and all aircraft safely returned to their bases.
The attacks, said the statement, come in response to the high trajectory rocket and missile fire from Gaza into Israeli territory over the weekend.
Earlier on Saturday night, Gaza terrorists fired a short-range Qassam rocket at southern Israel. The missile landed in the Eshkol Regional Council district, in an open area.
No one was physically injured and there were no reports of property damage.
On Friday night, a Grad missile attack blew open a small crater between two homes in the Hof Ashkelon Coastal Region district.
A nearby electric pole was damaged, cutting power to both homes. The shrapnel also penetrated the walls of at least one of the houses as residents were sitting in the living room enjoying the evening. By a miracle, no one was physically injured in the attack.
"The IDF will not tolerate any attempt to harm Israeli citizens and IDF soldiers will continue to act against anyone who uses terror against Israel," the IDF Spokesperson said. "The responsibility lies on the Hamas terror organization."