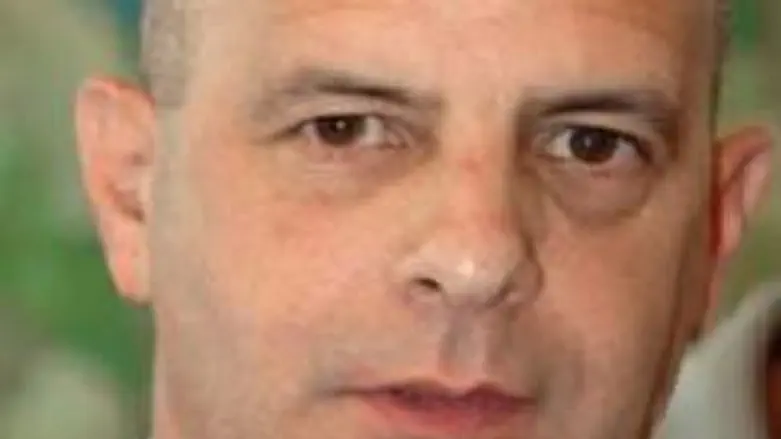 Furious Reactions to Spy Case
Responses to the Anat Kam theft-espionage case:
MK Uri Orbach (Jewish Home): "Under the cover of freedom of expression and civil rights, extremist wild weeds are growing in the greenhouses of the left… The army must be extra careful in deciding whom it recruits and in whose hands it deposits the security of Israel's citizens."
MK Ronit Tirosh, of the centrist-left Kadima party, was very strident: "It is infuriating that on the eve of Holocaust Day [this coming Sunday night and Monday], we find that displays of anti-Semitism exist even in our midst. Justice must be meted out to all those involved in this story, and the media and especially Haaretz must take careful stock of their actions. Spies in our midst are the last thing that the State of Israel needs now."
A fellow Kadima MK, Nachman Shai, was more concerned about the media aspects of the case. He said that the fact that the case was ultimately permitted for publication shows that "wisdom has emerged victorious. The decision to remove the gag order from the case shows that the public pressure at home and abroad was fruitful... The main message from this case is that Israel is not an isolated island and no media siege can be placed upon it. Regarding everything else, the court will have its say at the proper time."
MK Yaakov Katz, head of the National Union party: "It is regrettable that the agendas of Netanyahu and Israeli policy are guided by the media, in which nearly 100% of the microphones are of the left-wing – those who represent 2% of the population and are engaged in daily tattling and informing, and have now reached even espionage and treachery. Once again we see that we are a healthy nation and people being led by unhealthy microphones."
Rabbi Shalom Dov Wolpe, Chairman of the Our Land of Israel movement: "Anat Kam is not an individual person, but rather part of a large phenomenon of left-wing willingness to give away the Land of Israel and betrayal of values and Israeli security." He asked Sheldon Adelson, publisher of the young freebie nationalist-leaning Israeli newspaper Yisrael HaYom (Israel Today) to cease printing its paper at the Haaretz printing plant.
Haaretz, for its part, did not agree to the offer proposed by the Israel Security Agency (Shin Bet) regarding the return of the documents. So said ISA head Yuval Diskin at a press conference on Thursday. Haaretz reporter Uri Blau, who received the secret documents and published an article based on them, including copies of two secret documents, is abroad, and refuses to return to Israel for questioning. Blau returned 50 of the documents, but still retains the rest.
Based on the above, Diskin said: "We have additional indications that Blau is still holding documents that were not returned. He has now become an intelligence target for hostile elements, and therefore we will make sure to speed up the investigation. Our attempts to retrieve the documents by consent didn't work; our overall goal is to make sure that they don't fall into hostile hands… We acted too softly here. We should have taken off the gloves much earlier. We were too sensitive to the media, and we drew the story out too long. It should have ended much earlier. This is the main lesson we have learned."
"It is the dream of every enemy nation to put its hands on documents of this sort," Diskin said. "Anat Kam belongs in prison."

The Mattot Arim (Cities of Israel) grassroots organization: "This story must be a warning light for all IDF generals and security officials, who have long been convinced that their enemy is the Jewish population in Judea and Samaria and that the radical pro-Palestinian elements are 'progressive' and deserve their trust and encouragement. This explains how then-Central District Commander, Yair Naveh, didn't 'notice' that 2,000 documents were being copied under his nose – because he was so busy running after Jewish settlers and patriotic Israeli outposts."
Residents Committees in Judea and Samaria: "Radical left-wing elements serving in official positions are like a fifth-column against Israel's interests. This is a black day for free press when extremist propagandists infiltrate it disguised as objective journalists."

MK Dr. Michael Ben-Ari (National Union), demanding the urgent convening of the Knesset Foreign Affairs and Defense Committee, of which he is a member: "We must investigate how it is that members of the radical left are exposed to classified information… It turns out that left-wing positions bring some of them to undermine the country's existence and to cooperation with the enemy."

MK Aryeh Eldad (National Union): "The ideological left has once again crossed all lines and acted to harm the security of Israel and the IDF. Those who don't hesitate to recruit countries and donors to harm Israel in the framework of associations supported by the New Israel Fund are liable to go even further and actually spy, in order to turn Israel into a 'state of all its Arabs.'… Worst of all is the media's deep involvement in the plot to harm the country."
Baruch Marzel of Hevron wants to know why Kam was placed under house arrest for so long: "The Prosecution and courts knew how to throw 13-year-old girls from the nationalist camp into prison until the end of the proceedings against them just because they blocked a highway – but allow a spy to remain in her home? The rule of law in Israel is in trouble."