Batya Medad
New York-born Batya Medad made aliyah with her husband just weeks after their 1970 wedding and has been living in Shiloh since 1981. Political pundit, with a unique perspective, Batya has worked in a variety of professions: teaching, fitness, sales, cooking, public relations, photography and more. She has a B.S. in Journalism, is a licensed English Teacher specializing as a remedial teacher and for a number of years has been studying Tanach (Bible) in Matan. Batya blogs on Shiloh Musings and A Jewish Grandmother. ...
Tel Shiloh, that is, of course! My friends and I have started visiting the site of Ancient Shiloh on a regular basis. Tourists come from all over the world, so why shouldn't we? And why shouldn't other Israelis visit Shiloh? Either come to Shiloh whenever you want, or join us this Friday, Rosh Chodesh Adar Sheini, 9:45am.
Chana prayed for a son whom should would dedicate to leading the Jewish People out of the chaotic rut they were in. And it was her son, Samuel, who annointed our first two kings. Today, we, too need a leader, one to lead us out of today's very dangerous "rut." So, Shiloh's the place. "Nahaphochu!" Let's reverse this "peace process" which is killing us. We need leaders who lead, not chase their tails and search for world approval.
Shiloh is where the Mishkan, the Tabernacle stood for almost four hundred years! I'm sure it was much more difficult to get to Shiloh in Biblical times. Now there's modern transportation and public buses. Instead of trekking for days, drive or take a bullet-proof Egged bus. We're less than half an hour north of Jerusalem and the same to Israel's super highway "number 6." Shiloh is a few minutes drive to the Jordan Valley and less than forty minutes to Petach Tikvah.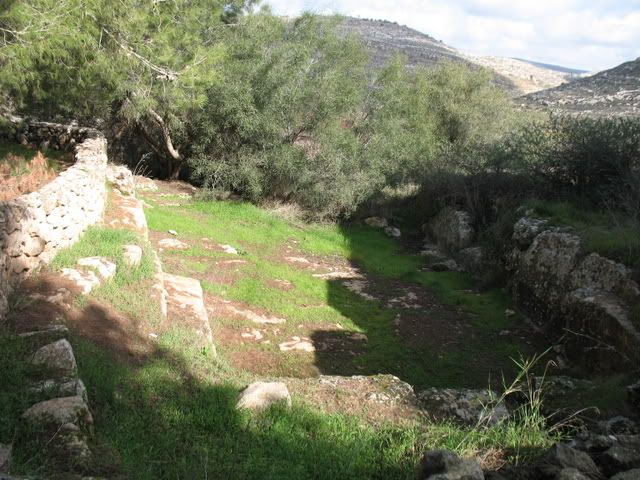 Could Eli, Hannah and Samuel have walked here?
Sit quietly, enjoy the view, say T'hillim, (Psalms) and you'll sense the holy fragrence of the Ketoret. For personal requests to G-d or to save our nation, Shiloh is the traditional site for prayer. The Jewish Laws of Prayer are derived from how Chana prayed here in Shiloh.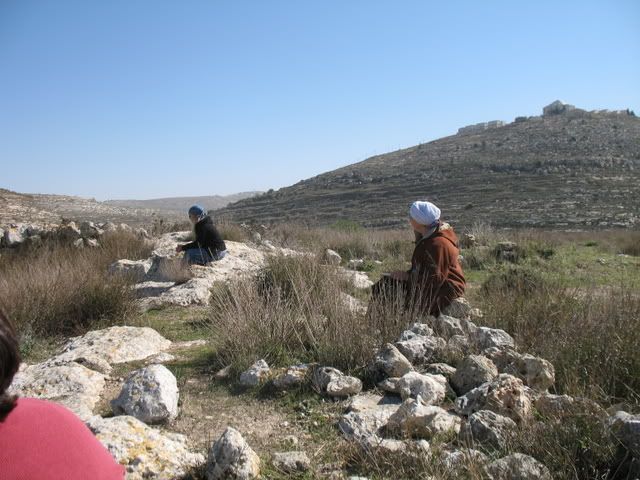 If you'd like to avail yourself on the tourist facilities, call 02-994-4019, and tell them that "Batya sent" you!