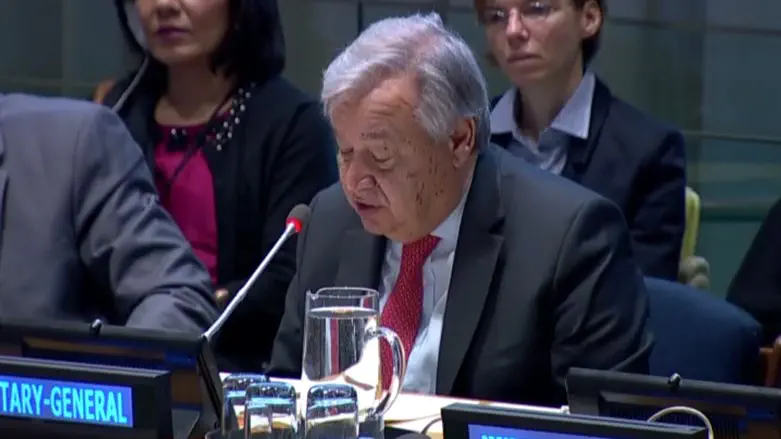 UN Secretary General Antonio Guterres
United Nations
UN Secretary-General Antonio Guterres commented that the civilian deaths from the Israeli invasion of the Gaza Strip are unprecedented during his time in office.
Users added a community note to his post with sources showing other, more deadly massacres during his tenure.
One such example was 2017, when approximately 6,000 Iraqi and Syrian civilians were killed.
Another source noted that 39, 000 Syrians were killed in 2017 alone, among them 10,507 civilians.
In the Yemen war, in 2021, every nine minutes on average saw the death of a child under five. Although the war began two years before he took office, it is still underway and has so far cost 377,000 lives.
Other notes produced the statistics from the war in Afghanistan, in which 176,000 people were killed; a war in Congo, with 860,000 deaths; and a war in the Darfur region of Sudan, with 300,000 deaths.