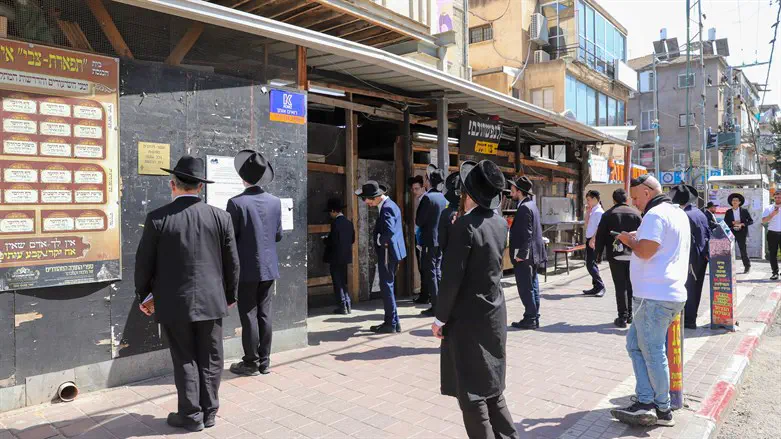 Bnei Brak
Flash 90
A haredi soldier serving in the reserves was assaulted by a group of Hasidic extremists in Bnei Brak.
The soldier has served at the Shura Base since the beginning of the war against the Hamas terrorist organization in a unit whose job is to identify corpses from the October 7 massacre.
Upon his arrival in Bnei Brak, a group of over a dozen men and youths, allegedly from the Bohush Hasidic sect, accosted him and began shouting, cursing, and throwing trash at him. They were later condemned by their rabbis.
Israeli journalist Ben-Caspit wrote on X formerly Twitter following the incident: "I don't know if there is a God. I hope for the sake of these "hasidim" there is not, because if there is, that means there is also hell."
At least 2,000 haredim enlisted in the IDF reserves in the weeks following the Hamas massacre of over 1,200 people in southern Israel on October 7.