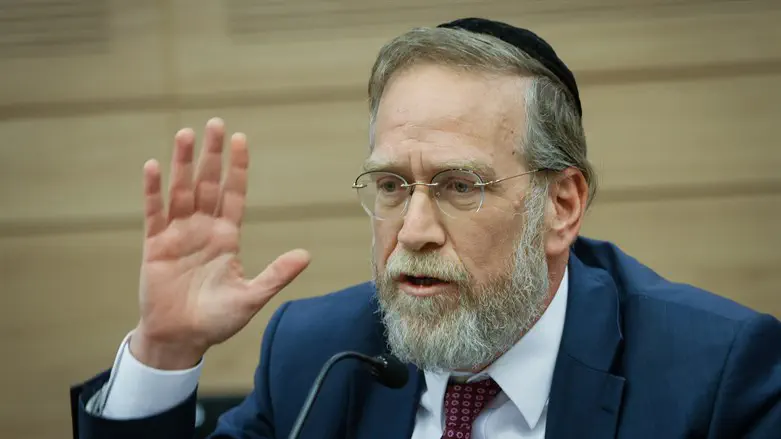 Yitzhak Pindrus
Erik Marmor/Flash90
Following attempts by the Finance Ministry to freeze coalition funds, MK Yitzhak Pindrus (United Torah Judaism), slammed the Budgets Department, insisting that salaries must not be frozen.
Pindrus, who heads the Knesset committee for public complaints, emphasized to Kol Hai Radio, "There is a poor attempt by the Budgets Department to reopen matters."
"It is clear to us that there are projects which will need to be put on hold, but matters of salaries must be taken care of."
He emphasized that as the chairman of the committee tasked with responding to complaints by the public, "In the past six weeks, 250,000 people have been evacuated from their homes. No one knows where this is going. There is the Tekuma management, there is property tax. Everyone is working. We are trying to help with what we can."
Praising the police for their efforts to thwart terror, he said, "The police are showing zero tolerance for displays of violence. It's a shame that it wasn't like this before. The situation [now] is calmer and quieter. We are dealing with every little thing immediately. We cannot allow them to develop a terrorist force."