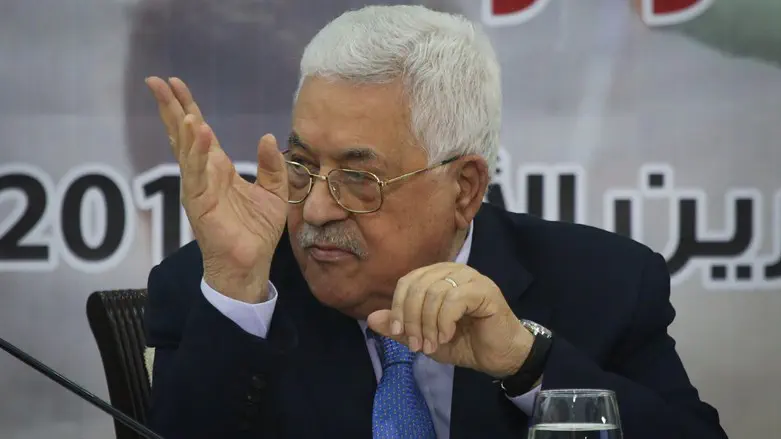 PA Chairman Mahmoud Abbas
Reuters
The Palestinian Authority's Foreign Ministry has posted an official notice blaming Israel for the deaths of those killed at the Supernova music festival on October 7th.
"According to Arabic media, a preliminary investigation by the Israel Police indicates that Israeli helicopters bombed the Israeli civilians present at the festival and that the IAF is responsible for the widespread destruction in the region," the report states.
Following this, the report alleges that Israeli forces activated the 'Hannibal Protocol', which allows Israeli forces to kill and conquer everything in their path.
The report concludes that there is reason to doubt Israeli reports about the destruction around Gaza. "The death and destruction in the area, especially those parts of it which were videoed, showed destruction and fires that broke out in several houses because of Israeli bombardment. We demand that all media outlets and international bodies specifically scrutinize Israeli reports.'
The Hannibal Protocol is a heavily classified IDF directive regarding the use of force to prevent the abduction of soldiers. It is suspected to have condoned both the use of otherwise excessive force against the abductors as well as the killing of the captive soldier.
Various public commentators have denounced the protocol as being unclear and misunderstood and liable to lead to the unwarranted death of Israeli troops. Others have claimed that the protocol authorizes too great a commitment of force at an unconscionably low level, including the use of tanks, artillery, and airstrikes.
Soldiers have also claimed that they were told that the protocol requires them to commit suicide rather than be taken captive and that the protocol had been misinterpreted by lower-level officers to sanction actions well beyond its intended scope.
Israel's military censorship has imposed strict controls on the publication of the details the protocol contained or when it was formally invoked. IDF leadership has previously denied the existence of the protocol and currently claims it to be revoked.