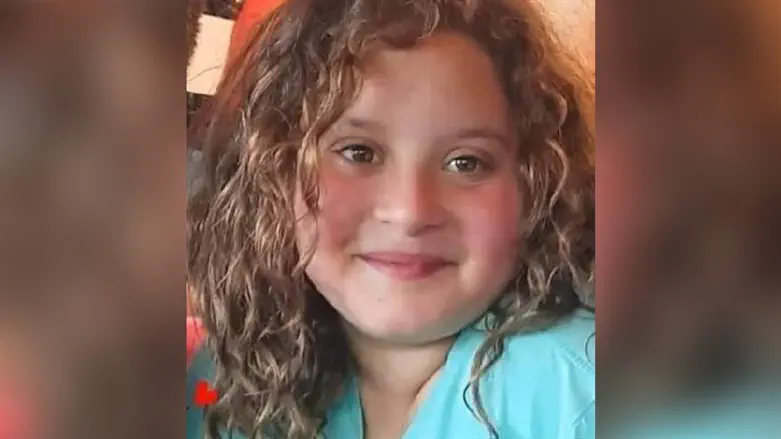 Liel Hetzroni
Courtesy
The body of Liel Hetzroni, a 12-year-old girl who was murdered by Hamas terrorists who invaded her home in Kibbutz Be'eri on October 12, has been identified, the Hetzroni family was informed last night (Saturday).
Liel's remains were found by archaeologists from the Israel Antiquities Authority who had been brought to help find and identify bodies that were burned beyond recognition.
On the morning of Simchat Torah, terrorists entered the Hetzroni family's home and kidnapped the members of the family, other than the grandfather. The family was taken to the home of Be'eri resident Pessi Cohen, where they were all murdered. Afterward, the house was burned.
On Wednesday, a funeral was held for Liel and her aunt, Ayala, and her twin brother Yanai, who were also murdered in the massacre. Several of Liel's possessions were buried in place of her body, which was not identified at the time.
Omri Shefroni, a relative, wrote on Facebook at the time: "I have still not absorbed that you are not with us....Ayalos, my pure, pleasant, beloved aunt, who was like a second mother to me, who always welcomed everyone and accepted everything and was responsible for everyone...beloved Ayalos, who with endless love raised two amazing twins, who she received as a gift for her 60th birthday, and who was murdered together with them just 12.5 years later."
"Liel, the amazing, stubborn, badass, and courageous girl, who didn't like to study and struggled with everything connected to school but really loved to teach and guide and counsel and help and take care of children, who was moved by every small gesture made by Arbel or Ma'ayan and loved every niece and nephew. She was so good and so loving.
"On Wednesday, we will lay beloved Ayalos to rest. Liel is still considered missing, because even though she was murdered, her body has not yet been identified. We will honor her departure from us with a farewell ceremony and by burying her belongings. My heart is broken and shattered, and refuses to believe it. This is an ongoing nightmare, and I'm not sure we'll wake up from it."