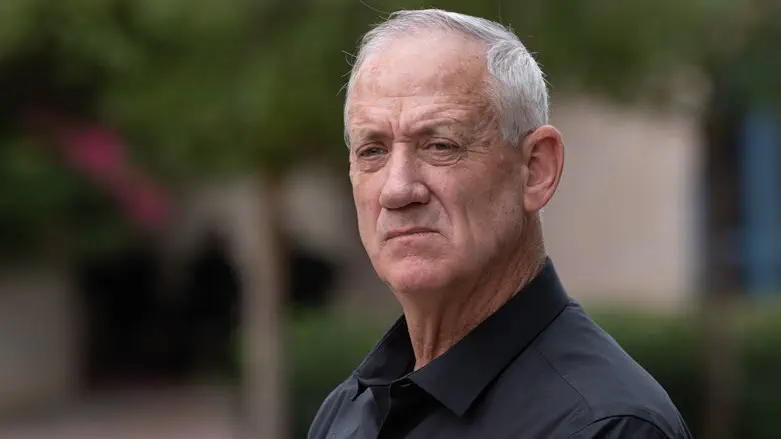 Benny Gantz
Ayal Margolin/Flash 90
A poll conducted by the Midgam institute and published on Channel 12 News on Thursday shows that if elections were to be held today, the National Unity Party led by Benny Gantz, would win 36 seats and the Likud would win 17.
Yesh Atid receives 15 seats, Shas 10, Yisrael Beytenu 9, United Torah Judaism 7, Otzma Yehudit 7, Hadash-Ta'al 5, Ra'am 5, Meretz 5 and the Religious Zionist Party wins 4.
The bloc of Netanyahu's opponents jumps to 70 seats compared to the bloc made up of parties in the current coalition, which receives 45 seats.
The participants in the poll were asked what the political map would look like if a center-right party, led by former Prime Minister Naftali Bennett, would announce an election bid. Such a party will win 17 seats and will mainly take a share from the National Unity Party, which drops to 25 seats. Yesh Atid and Yisrael Beytenu lose one seat to such a party.
Another question dealt with a right-wing party led by the former head of the Mossad, Yossi Cohen, running for the Knesset. Such a party would win 12 seats. In such a situation the National Unity Party wins 29 seats, the Likud 16 and Yesh Atid 16.