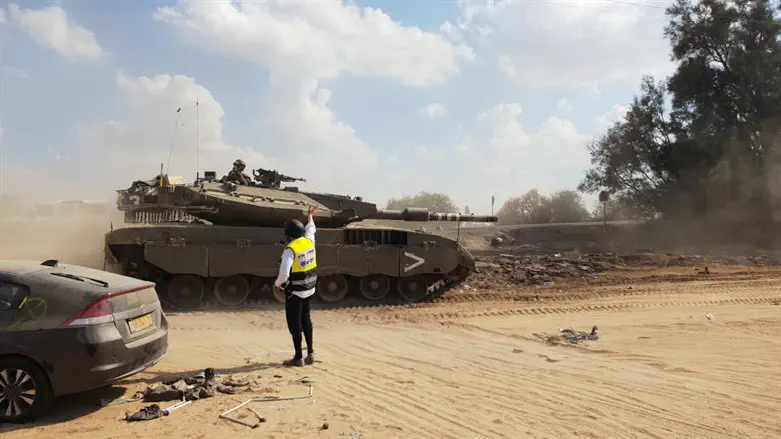 On the field
Saad V'marpeh
With Israel at war, we need every hand on deck.
This is why R' Motti Fried, founder of Saad V'Marpe, has been going with his team between the tanks transporting injured soldiers away from enemy fire and giving support and supplies to soldiers.
In normal circumstances, you can find him and his volunteers providing essential medical advice, transporting patients to hospitals, conducting vital blood drives, and supporting families with special needs children.
But since we were all plunged into war on Simchas Torah, Saar V'Marpeh's priority has been giving the soldiers everything they need to keep fighting.
Over the past few days they've transported 473 injured soldiers to hospitals, served 2400 meals on the frontline, and delivered 1150 care packages to soldiers.
Every soldier they care for is another energized soldier ready to take on another day of brutal battle. Every injured soldier transported to the hospital is one less soldier left exposed to enemy fire.
'We've been working overtime these past few weeks, but due to the extreme circumstances, our resources are depleting rapidly, and we need help to keep going' - R' Motti Fried.
It's these kinds of people that make us feel so proud to be part of Am Yisroel. Whilst we can't all go to the frontline, you can give your donation to energize every soldier with a hot meal and a care package and make sure not a single injured soldier falls into enemy hands.