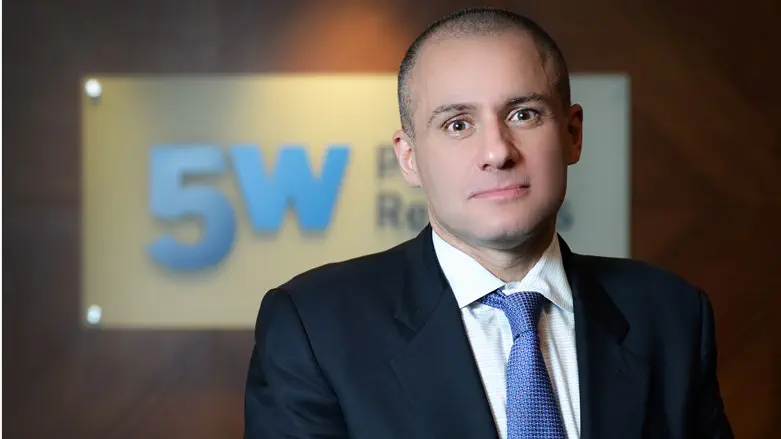 Ronn Torossian
INN:RT
This war began with an attack on sleeping people, on young people dancing at a festival, on the State of Israel simply because we are Jewish. Now a month later it continues worldwide with violent rallies against us in Europe, the United States and elsewhere.
Simply, this is a war for the existence of Western Civilization. Israel is where civilization and the Jewish people began. It is also where Western Civilization will end if we allow injustice and frenzied hatred of Jews to continue.
I visited Kibbutz Beeri and other sites in the South of Israel where things were done to our people which one can never forget. Mass murder, babies being cooked in ovens, rapes, beheadings – nightmares which one cannot even describe. Things which the Nazis never did. Done with glee. The SS men had to drink at night to be able to murder - no excuses, of course - but Hamas happily filmed their own depravity.
One sees brutality and destruction on a level for which no matter how many videos you have seen of October 7, there is no way they will ever prepare you.
I took a number of bullets from a home in Beeri which will remain in the living room of my Tel Aviv home. I will never ever forget the horrors I saw there. Do we still say Never Again? It happened again. My grandparents were Holocaust survivors, we lost many family members.
As I write this an old friend, a great voice for Israel, Yechiel Leiter is on TV discussing the loss of his son last night. 5 IDF soldiers died. His message to President Biden must be heard by everyone: To Let Israel Finish The Job. If Israel does not the whole world will suffer more. Yet, as fast as Israelis grieve here, its on to the next one. My close friend Noam Lanir, a great Zionist was good friends with Yechiel's son. This country is so small. Jews just seem to know one another.
We lost 6 Million Jews. There are Jews here from all over the world. This country has been through a lot and after the war will have to be rebuilt. There will be an ingathering of the Jews. Much as Israel changed with the Russian emigration into Israel, so too will Israel see a golden age after the war. Real estate will flourish, Jews will gather here from all over the world.
I walked the army base where IDF soldiers were slaughtered and burnt and shot and tortured and mutilated. I saw the homes from which toddlers were kidnapped. And I smelt and saw where they burned. And the fresh blood. And other things which I don't wish to speak of. And things which are beyond the pale of one's imagination.
Simply, we are living through a modern day meta Holocaust – the most brutal war Israel has ever faced. This is a war of the free world against the most extreme form of ISIS the world could ever imagine.
While I was standing at Kibbutz Beeri, my college age daughter informed me of Anti-Semitism she was experiencing in her University. This is our reality in 2023.
In the Middle Ages, Jews could not understand how the Crusaders stopped to murder them on the way to Israel, how they could be blamed for the bubonic plague and then slaughtered,. We understand it now.
We were tortured, mutiliated, raped, robbed, kidnapped and in the world we are told the most awful things. With no hesitation, with no care. Worldwide now it's a dangerous environment for Jews.
In Israel our people suffered a Holocaust, and in the world, too, history is repeating itself. Opposition to us worldwide. No hesitation. No care.
We have children missing, hostages. We have babies missing. We will not abandon our babies. We will not abandon our children.
Bring home our hostages.
Come visit Israel. It is safe in Tel Aviv to wear a kippa. Is it safe in New York? Is it safe in London?
This is where civilization began. It is also where it will end.
Evil things happened here. But there are also real-life super heros like my new friend Rami Davidyan. Hes an Israeli farmer who saved 750 people at the festival in a modern day miracle. Theres many heroes here.
Am Israel Chai. We will win. This is a battle of Good versus evil. The War for Western Civilization.
Ronn Torossian,Tel Aviv, Israel. Ronn David Torossian is Chairman & Founder of 5W Public Relations