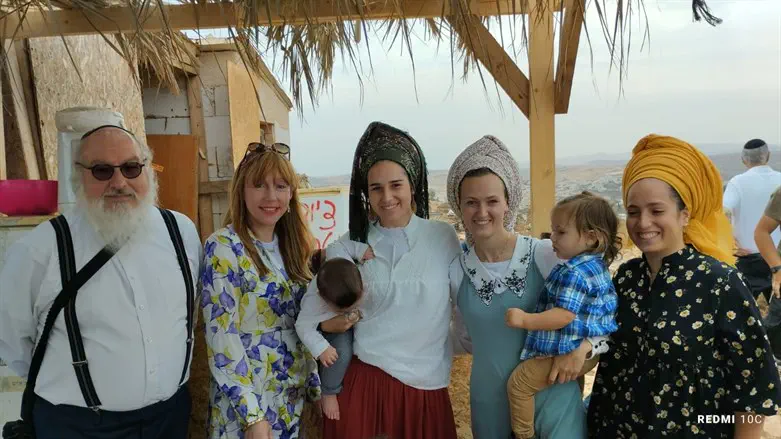 Pollard in Ramat Migron
no credit
Jonathan Pollard arrived Wednesday morning for a visit to Givat Ramat Migron in the Binyamin Regional Council and met with local residents, including the family of Elisha Yered, who was expelled from Judea and Samaria by administrative order by Central Command General Yehuda Fuchs after he shot dead an Arab rioter after being seriously injured by a stone thrown at his head.
During the visit, Pollard sought to show support for the local residents in their struggle to maintain Jewish control on the hill and strongly attacked the government, which, he claimed, was using unacceptable methods that were used by the British before the establishment of Israel.
"We have been commanded to settle the land that God gave to us," said Pollard during his visit. "I believe that until this whole concept of excluding Jews from Judea and Samaria ceases, no government, including the current one, has the legitimacy to claim that they, politically and legislatively, represent the Jewish people."
Pollard then addressed Noa, Elisha Yered's wife: "This brave woman is defending our land. The least the prime minister can do is to bring her husband back and let them settle our country together."
He added: "I am absolutely shocked that this woman's husband was expelled from Judea and Samaria. This is a method that the British used regularly during the period of the establishment of Israel. And I am shocked, saddened, and disgusted that this government has adopted the methods used by our imperialist occupiers," he attacked.
"I think that if our prime minister had even a bit of nationalism within him, of Jewish pride within him, he would have forbidden the use of deportation orders and prevented that from happening. This woman's husband is innocent," Pollard added.