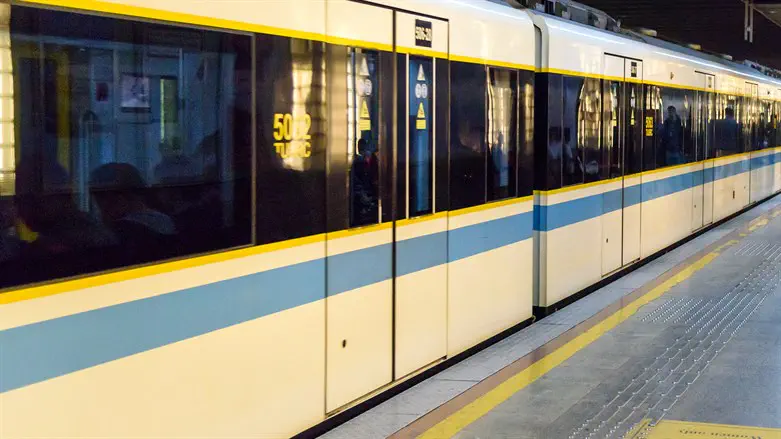 Metro station in Tehran
iStock
An Iranian girl aged 16 has been left in a coma and is being treated in hospital under heavy security after an assault on the Tehran subway, a rights group said on Tuesday, according to the AFP news agency.
The Kurdish-focused rights group Hengaw said the teenager, which was identified as Armita Garawand, had been badly injured in a run-in on the Tehran metro with female morality police officers.
Iranian authorities denied the accusations and said the girl "fainted" due to low blood pressure and that there was no involvement of the security forces.
The incident takes place a year after the death in custody of 22-year-old Mahsa Amini, who had been arrested for allegedly violating the strict dress rules for women.
Her death sparked several months of anti-government protests throughout Iran. The government crackdown on the demonstrations that followed Amini's death resulted in hundreds of people being killed, including dozens of security personnel, and thousands arrested.
Hengaw said that Garawand was left with severe injuries after being apprehended by agents of the morality police at the Shohada metro station in Tehran on Sunday.
It said she was being treated under tight security at Tehran's Fajr hospital and "there are currently no visits allowed for the victim, not even from her family".
Though a resident of Tehran, Garawand hails from the city of Kermanshah in Kurdish-populated western Iran, Hengaw said.
A year after Amini's death, Iranian authorities have launched a renewed push to crack down on women defying the Islamic Republic's strict dress rules for women.
In July, Iranian authorities announced a new campaign to force women to wear the Islamic headscarf. Following the announcement, morality police returned to the streets.
In April, Iranian authorities announced that cameras would be installed in public places and thoroughfares to identify and penalize unveiled women.