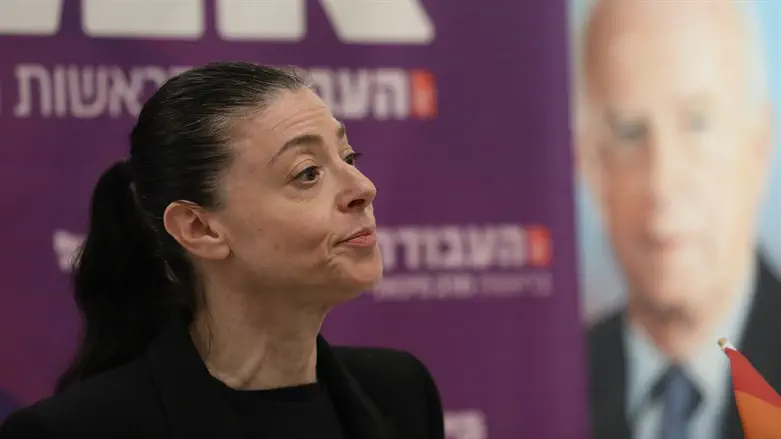 Merav Michaeli
Noam Revkin Fenton/Flash 90
Knesset members from the Labor Party gathered this past Sunday together with party chairwoman Merav Michaeli, but the gathering quickly turned into an attack against her, Channel 13 News reported on Tuesday evening.
According to the report, the faction members put up a united front against Michaeli, when the issue of her powers came up, and demanded that she not make decisions without their consent.
During the meeting, which lasted about two hours, Michaeli told the party members that she would be able to rehabilitate the party, which has faltered in recent polls and is in danger of not passing the electoral threshold in the next election.
The members of the faction answered her, "We don't care that you can rehabilitate Labor, we want you to consult with us."
A month and a half ago, former Labor minister Omer Barlev attacked Michaeli in an interview with Channel 12 News and said that "the Labor Party in its current form has concluded its historical role, we see it in the polls."
"It started when the Labor Party lowered the diplomatic and security flag to half-mast, and ever since then we have been in decline. Its leader brought the Labor Party from the ground up to seven seats, but by the same token we achieved only four seats in the last election. This is not the Labor Party I joined," he added.