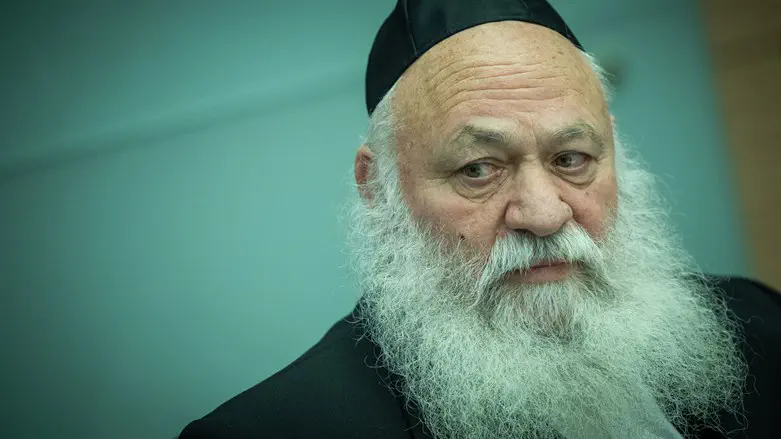 Yitzhak Goldknopf
Yonatan Sindel/Flash 90
Housing Minister Yitzhak Goldknopf (United Torah Judaism) said in an interview with the haredi website Hamechadesh on Tuesday that if the Draft Law is not passed, he will resign from his position.
When asked what the red line is regarding the Draft Law, he replied, "The big, blue, green and yellow lines are the same, there's nothing to talk about."
"I abide by the instructions of the Council of Torah Sages," added Goldknopf, who also noted, "We are not asking for anything in the Draft Law. Leave it as it was, I don't want anything, everything was fine for 75 years, just pass the law so I won't stand at the door like a poor man."
"As soon as the Draft Law is not passed, I will resign, not even a minute will pass," he stated.
Last week, Minister Goldknopf said in closed conversations that his party will not support the further promotion of the judicial reform until the Draft Law is promoted.
Goldknopf noted that "there is no debate about the law, there is a clear commitment from the Prime Minister in the coalition agreement. We have respected the coalition demands that have existed so far, and now in the winter session, the first thing we need to do is pass a Draft Law, that is the agreement. We will not support any legislation on the judicial reform before that."