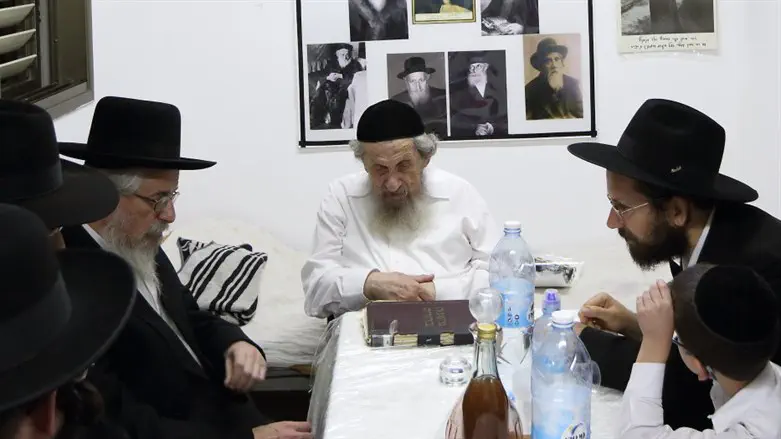 Rabbi Dov Lando
Yaakov Naumi/Flash90
The elderly Lithuanian-haredi leader Rabbi Dov Lando was seen Monday night in his sukkah, enjoying the famous hasidic song, "Ani Ma'amin."
Next to Rabbi Lando were musician Mona Rosenblum on the accordion and singer Moshe Weintraub.
The footage was published on haredi journalist Arye Erlich's X page.
Under the title "A Gaon's Melodies," Erlich described how he was moved by the melody of yearning sung by the Lithuanian-haredi rabbi, adding that Rabbi Lando's hasidic roots are visible to all.
"It is exciting to follow the holiday festivities in the sukkah of the leader of the Torah world, our master Rabbi Dov Lando," Erlich tweeted. "The joy is composed of songs which express our yearnings for the coming of Moshiach (Messiah), as performed by Moshe Tzvi Weintraub and Mona Rosenblum."
"With caution, I will say: Alongside the rare Chazon Ish-like genius, the hasidic roots seem to be dominant here."