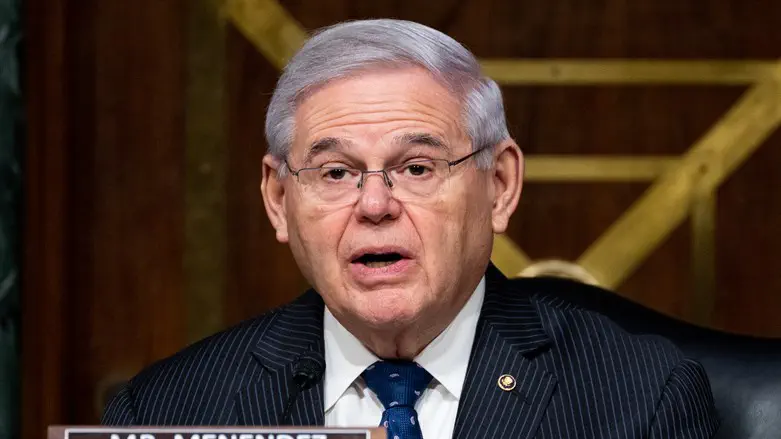 Bob Menendez
Michael Brochstein/Sipa USA via Reuters Connect
The federal judge overseeing the case against Sen. Bob Menendez, his wife and three others on Monday set a trial date for May 6, less than a month before the New Jersey senate primary, CNN reported.
During a hearing, prosecutors said the investigation that resulted in the charges against Menendez was ongoing and mentioned there could be a superseding indictment in the case.
Judge Sidney Stein said he was "reluctant" to wait to set a trial date until all discovery in the case has been handed over to defense teams. Prosecutors noted that process is expected to take several months. Depending on pre-trial proceedings, the trial date could move back.
Menendez faces three counts in connection to an alleged bribery scheme. Prosecutors accuse the New Jersey Democrat of using his political power to aid the government of Egypt and pressure state and federal prosecutors investigating New Jersey businessmen.
He was not in the courtroom Monday. He, as well as the other defendants, have pleaded not guilty.
Menendez has not said if he will seek reelection next year, but has vowed to fight the charges and said he will not resign from the Senate.
More than 20 Democratic senators, including his fellow New Jersey senator Cory Booker, have called for Menendez to resign in the wake of the indictment. Menendez has already stepped down from his post as the Foreign Relations Committee chairman.
The New Jersey Democrat was previously charged by federal prosecutors from the US attorney's office in New Jersey in 2015 with conspiracy, bribery, and honest services fraud relating to allegedly abusing the power of his office.
The trial ended in a mistrial in November 2017 after the jury reported it was deadlocked.