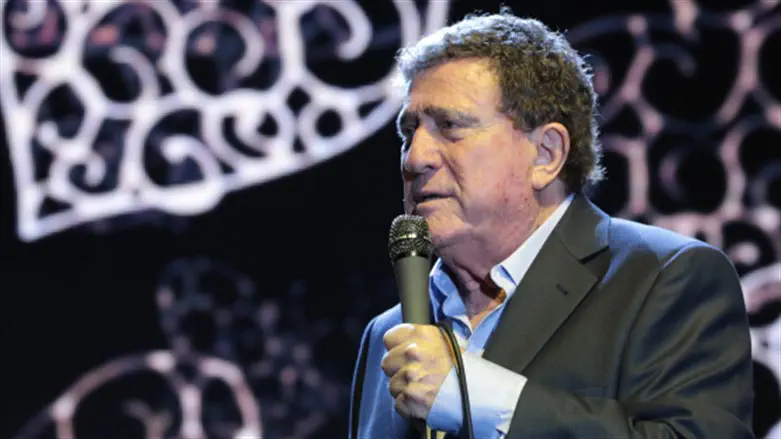 Yehoram Gaon
Yossi Zamir/FLASH90
A handful of protesters interrupted Defense Minister Yoav Gallant this evening (Monday) during a speech he delivered at the opening event of the Ein Gev Festival in Kinneret, which marked the 50th anniversary of the Yom Kippur War.
As the minister stood at the podium, the protesters called our "democracy" and "shame" and tried to interrupt his speech.
Iconic Israeli singer Yehoram Gaon, who moderated the event, took the stage to respond to the protesters: "This evening we have come to draw inspiration from those wonderful days of the wonderful togetherness, what you are doing now is shameful."
Hebrew footage of the incident
Gaon's retort received applause and broad support from the audience. Gallant himself thanked Gaon for helping calm the crowd.